Private Tour of Barkley L. Hendricks: Portraits at The Frick Exhibition
You and three guests will experience a private VIP tour with Curator Aimme Ng, P.h.D. at Frick Madison of their special exhibition Barkley L. Hendricks: Portraits at the Frick. This show, which opens soon after the Lyman Allyn's exhibition of Barkley L. Hendricks closes, focuses on how Hendricks revolutionized contemporary portraiture with his vibrant depictions of Black subjects, including those he met on the streets of New London. The winning bidder has the option to choose from three dates listed below, when Frick Madison is closed to the public. This package also includes a $250 fine dining gift certificate for lunch at The Mark Hotel on Madison Ave.
Available dates: Oct. 4, 11 am – 12 pm; Oct. 10, 4 pm – 5 pm; Oct. 17, 3 pm – 4 pm
Winning bidder must arrange transportation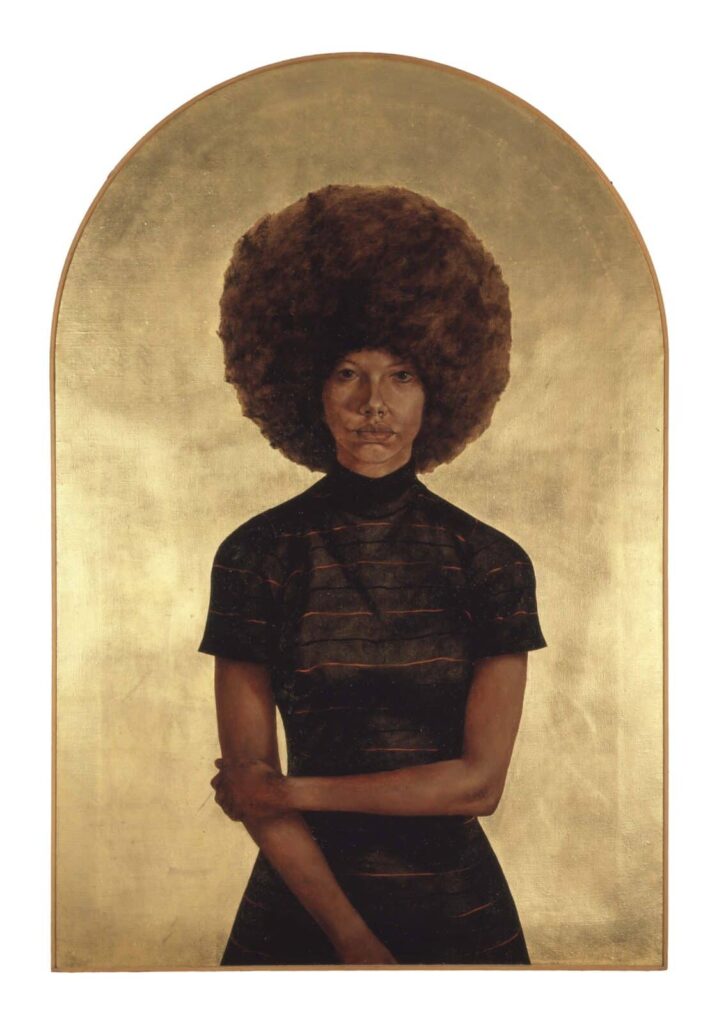 Barkley L. Hendricks, Lawdy Mama, 1969, oil and gold leaf on canvas. The Studio Museum in Harlem, New York; gift of Stuart Liebman, in memory of Joseph B. Liebman.
Delightfully Unforgettable in NYC
Looking for an unforgettable visit to the city? You and your guest can be part of the November 16 opening-night celebration for a new production of the opera, Florencia en el Amazonas, at Lincoln Center. As described on the Metropolitan Opera's website: "Sung in Spanish and inspired by the magical realism of celebrated writer Gabriel García Márquez, Mexican composer Daniel Catán's 1996 opera tells the enchanting story of a Brazilian opera diva."
You'll also enjoy dinner at Bar Boulud across from Lincoln Center, a relaxed Parisian-style dining bistro owned by Daniel Boulud, considered one of the most revered French chefs in New York. Finally, you'll enjoy a one-night stay at the Cosmopolitan Club on Manhattan's Upper East Side.
If winning bidder cannot make opening night, other available dates are: Nov. 19 (MAT), Nov. 25, 27, Dec. 2 (MAT), Dec. 5, 9, Dec. 14 (MAT)
$200 gift certificate for dinner at Bar Boulud
One-night stay at the Cosmopolitan Club on Manhattan's Upper East Side

Food and drink not included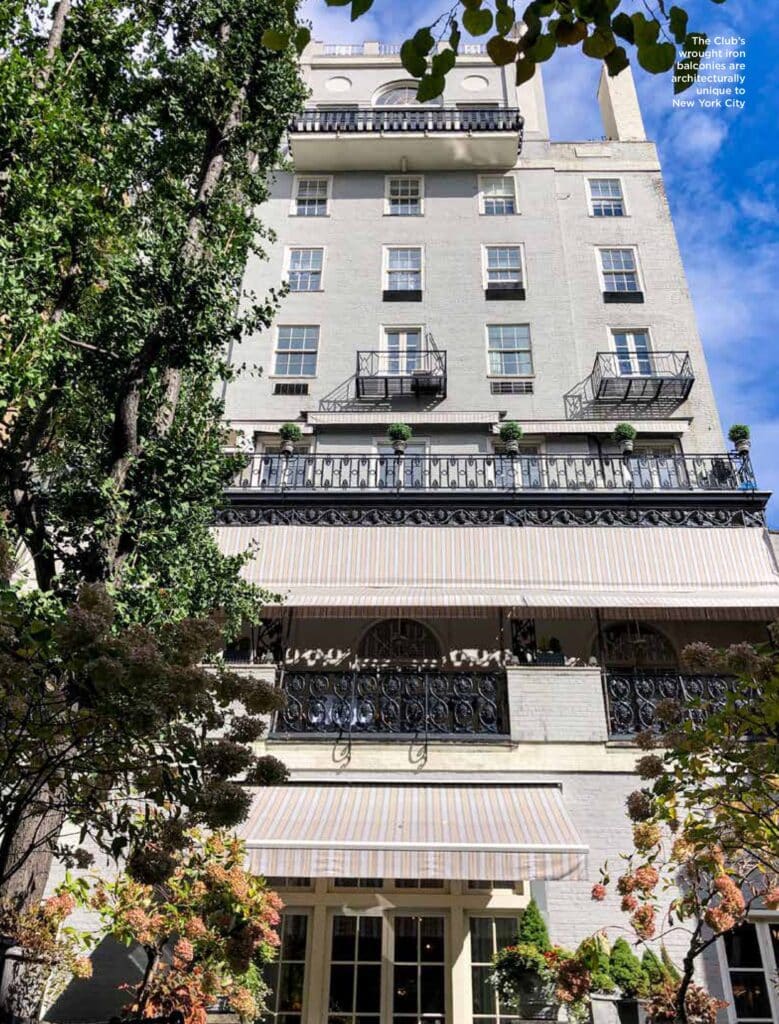 Frank and David's Luxury Block Island Getaway
Affectionately called "Frank and David's Luxury Block Island Getaway" after the Museum's good friends who donated this experience, enjoy this special trip to Block Island for 2 – 4 people! Well known for its miles of free public beaches, sparkling clear waters, dramatic bluffs and preserved open spaces, the island offers visitors something hard to find anymore — simple relaxation in an incredibly beautiful place. This package offers all the special touches needed, and "the Block" provides its unforgettable hospitality and small-town charm. Choose to enjoy the fun and lively visit in the peak of summer or a laid-back and intimate stay in the fall. Get ready for adventure, bliss, discoveries, nature, Zen and fun. Check out all this package includes:
Flights to and from Block Island on New England Airlines from Westerly, RI
$2,200 gift certificate to 1661 Inn (you choose length of stay)
$300 dinner gift certificate to the Spring House Hotel
Bottle of Moët & Chandon Champagne
$250 Visa gift certificate to spend as you wish – enjoy a massage, sightseeing or rent bikes or mopeds
2 Block Island caps and t-shirts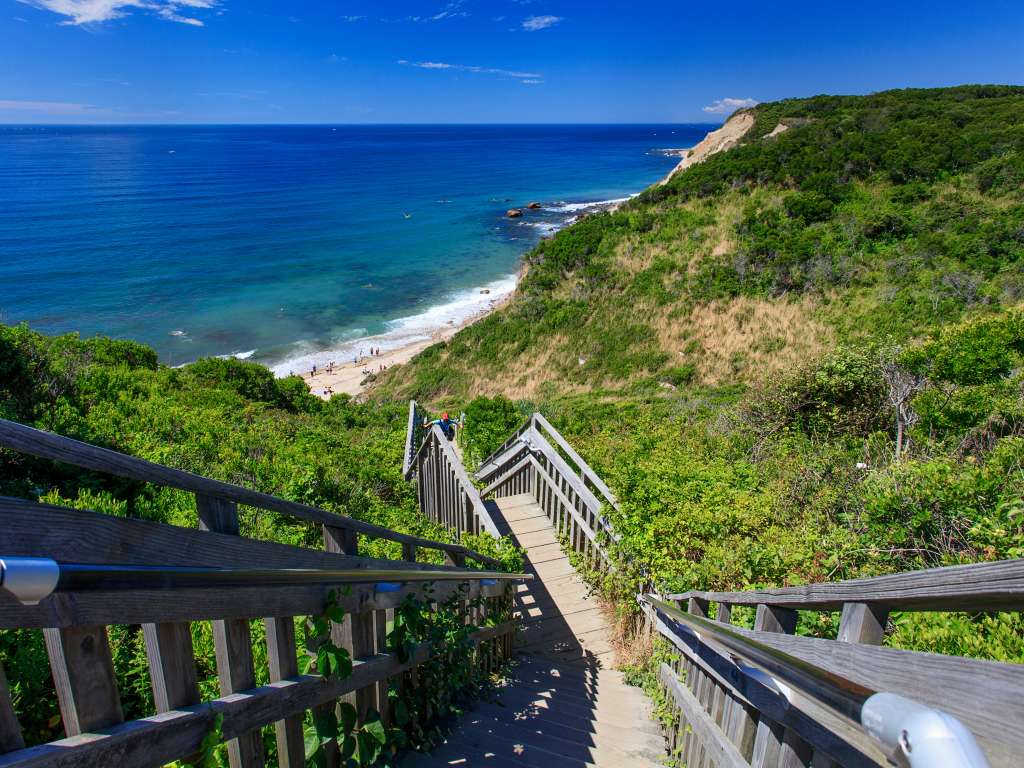 A Portrait by Burgess Dole
To honor the contributions of Barkley L. Hendricks and the timeless tradition of portraiture, we have a one-of-a-kind offering if you are looking to honor a special person in your life. Or, consider having your own portrait created as a lasting gift to your loved ones! Burgess Dole, a formally trained portraitist and Lyman Allyn Trustee, has offered to create a custom oil or pastel painting for the winner.
Art reviewers have said of Burgess that "she creates uniquely, heartfelt paintings, finding the magic behind each individual she paints." Over a 30-year span, her paintings have won awards in national and international competitions, and her work is included in numerous public and private collections. Burgess will offer options and suggestions in either oil or pastel. You may choose from the options below:
A half figure in oil, single person, 24" by 30"
A 3/4 figure in pastel, single person, 18" by 26"
2 children together in pastel, 3/4 figures, 18" by 26"
Time to be agreed upon between the artist and sitter
The winning bidder may speak with Burgess about the option to include an additional person or child for a further donation to the Museum.