February 6 – May 9, 2021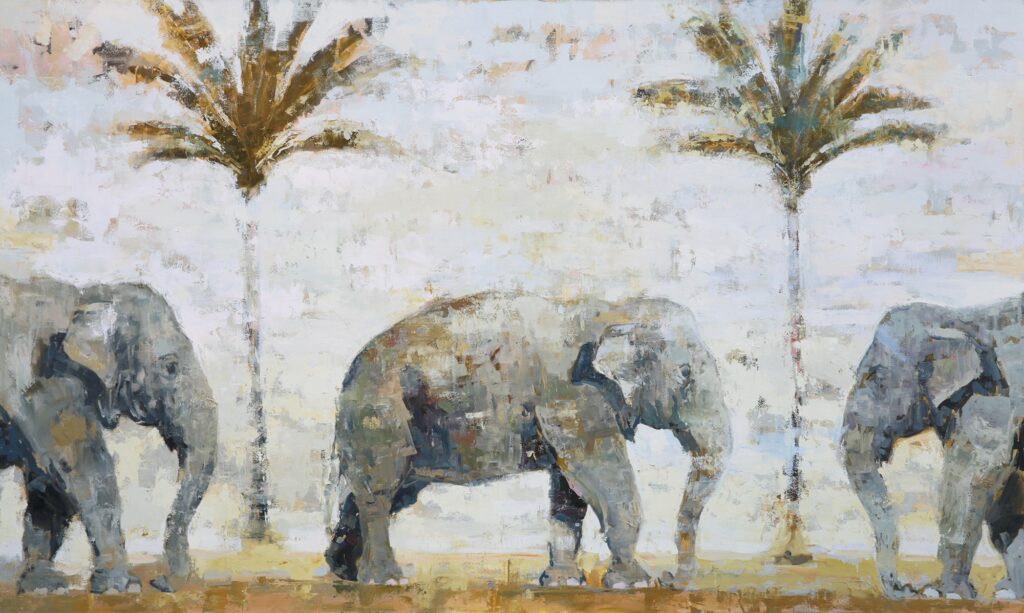 Brian Keith Stephens, Promise to Never Make Me Eat Sardines, oil on cotton.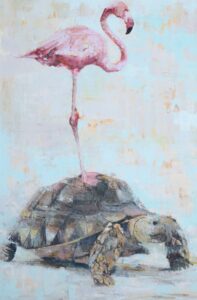 In Almost True Tales, artist Brian Keith Stephens explores his fascination with animals as mythic symbols across time and culture. In vibrant, figurative paintings, Stephens draws on iconography, fables and folk tales from around the world to invest his animal subjects with meaning and emotion, revealing a common cultural language that resonates with children and adults alike. At a time when the constant and omnipresent flow of information makes it harder than ever to identify what is true, Stephens' work encourages viewers to recall the simple virtues embodied by animals in countless tales. These enduring folk wisdoms are a source of solace and a reminder that human decency can prevail and help the world to heal in even the most difficult times.
In the press
CT Examiner: Brian Keith Stephens Opens "Almost True Tales," at the Lyman Allyn
The Day: Old Lyme resident Brian Keith Stephens' paintings are both playful and profound
WAG Magazine: An Artist Out Of Aesop
Artist Talk

Virtual Exhibit Opening