Let us set the backdrop for your next event!
Situated in picturesque southeastern Connecticut, the Lyman Allyn offers a unique site for your special event. The Museum grounds are an oasis of beautiful lawns and gardens, interspersed with contemporary sculptures. The interior of the Museum, along with its impressive collection of art, lends itself to multiple special event opportunities.
Bring your next corporate event, family party, holiday party, reception, shower, or wedding to the Lyman Allyn!
For more information about booking an event, please call 860.443.2545 ext. 2112 or email [email protected].
The museum is open, and we are available for onsite tours. We look forward to meeting you and discussing the details of your event.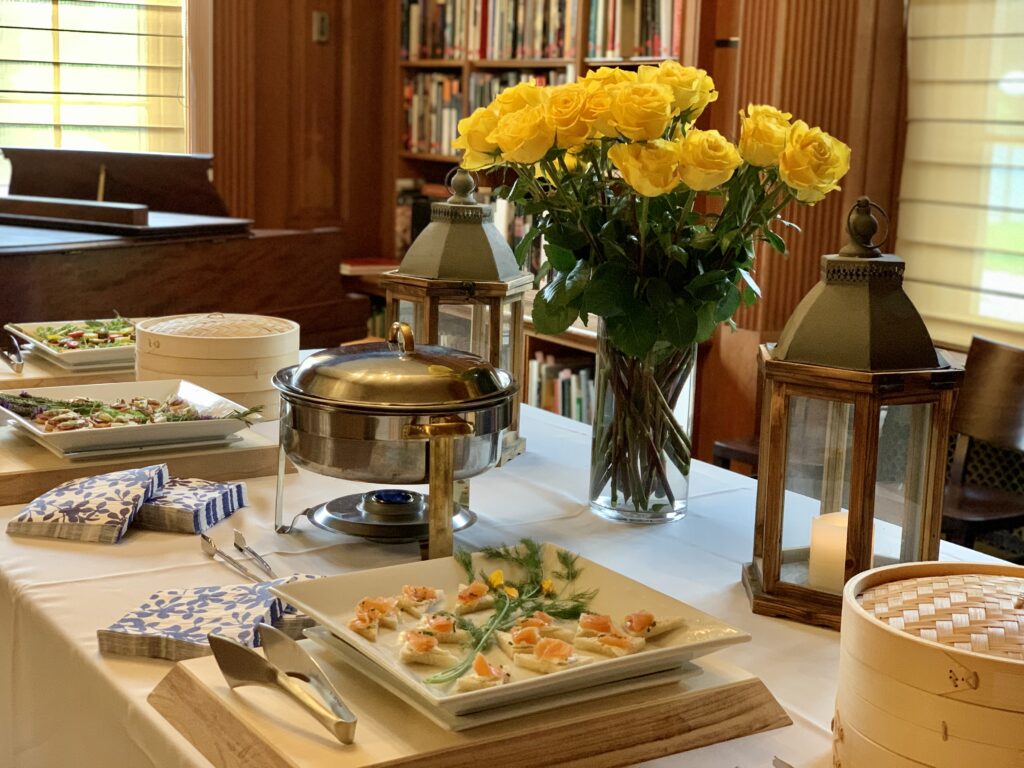 The coordination of facility, arrangements, setup, and staff were outstanding. The entrance, lobby, grounds, and collection offer beautiful locations for picture taking and topics of discussion. The facility is clean and welcoming and the cost is reasonable for a serene setting that offers plenty of privacy and space.
With sophisticated architectural charm and practical accessibility, the Lyman Allyn is a stunning and elegant venue with a variety of spaces that are ideal for large and small events. To enhance your special occasion, private guided tours of the galleries can be arranged.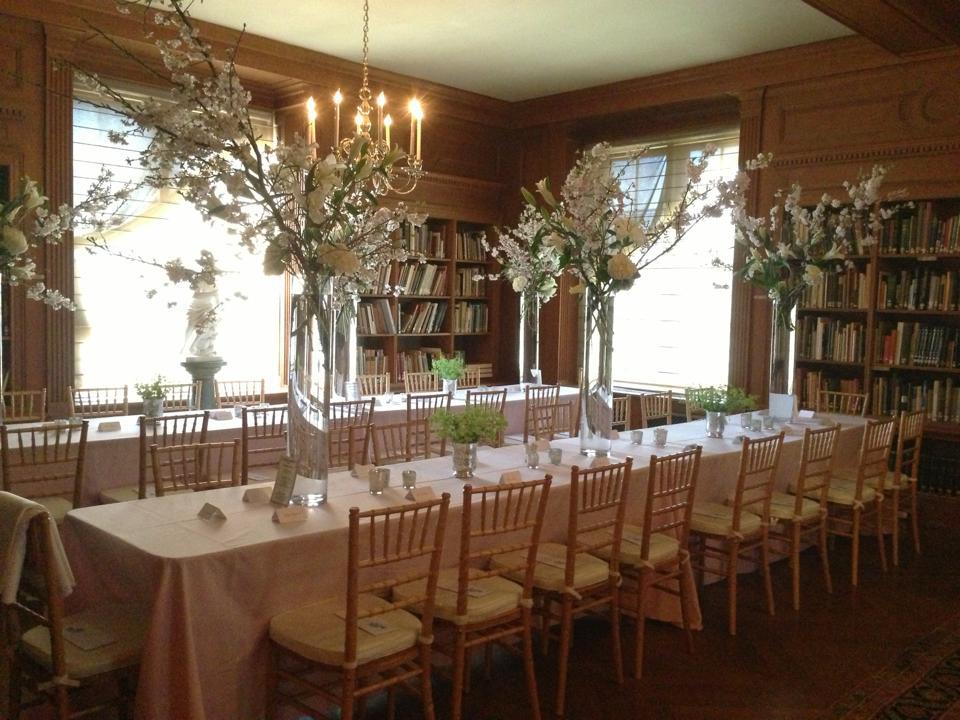 The elegant Hendel Library is located adjacent to the lobby and the Museum's professional kitchen. Offering unique ambiance for your guests, the Library is suitable for receptions, parties, seated dinners, wedding ceremonies, and business meetings. Capacity: 50 seated, 75 – 100 reception.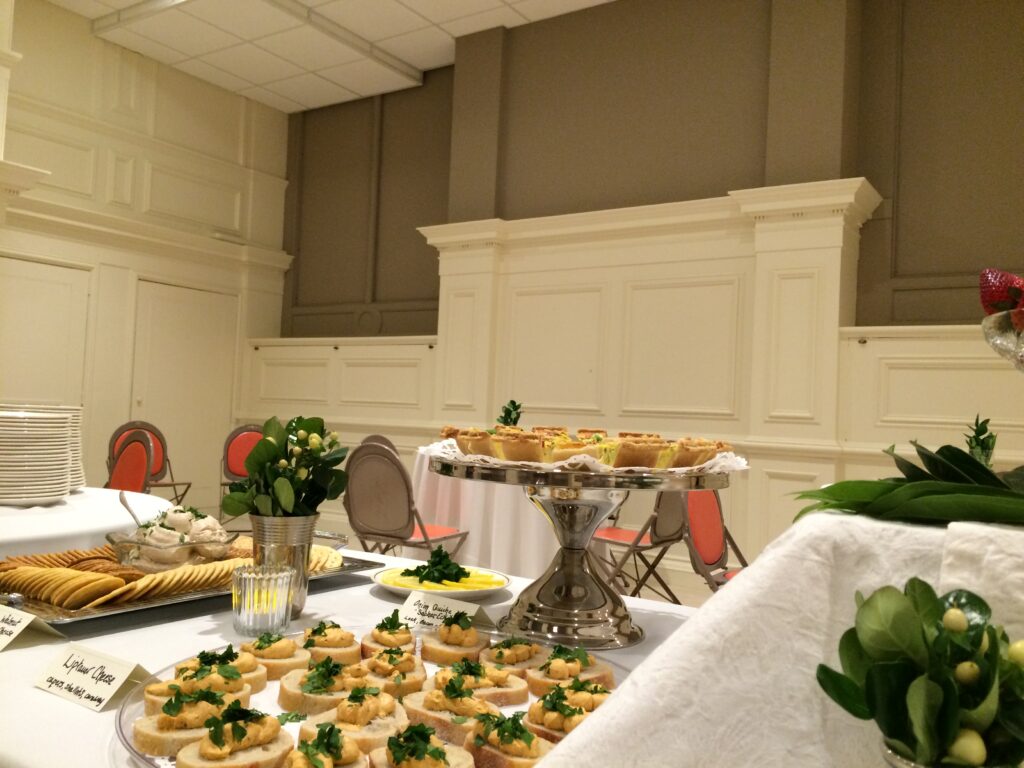 Lehman Auditorium, located on the lower level of the Museum, is the perfect venue to showcase performing art opportunities, business meetings, training's, seminar presentations, concerts, film screenings, dinner parties and much more! Capacity: 60 seated, 80 – 100 reception.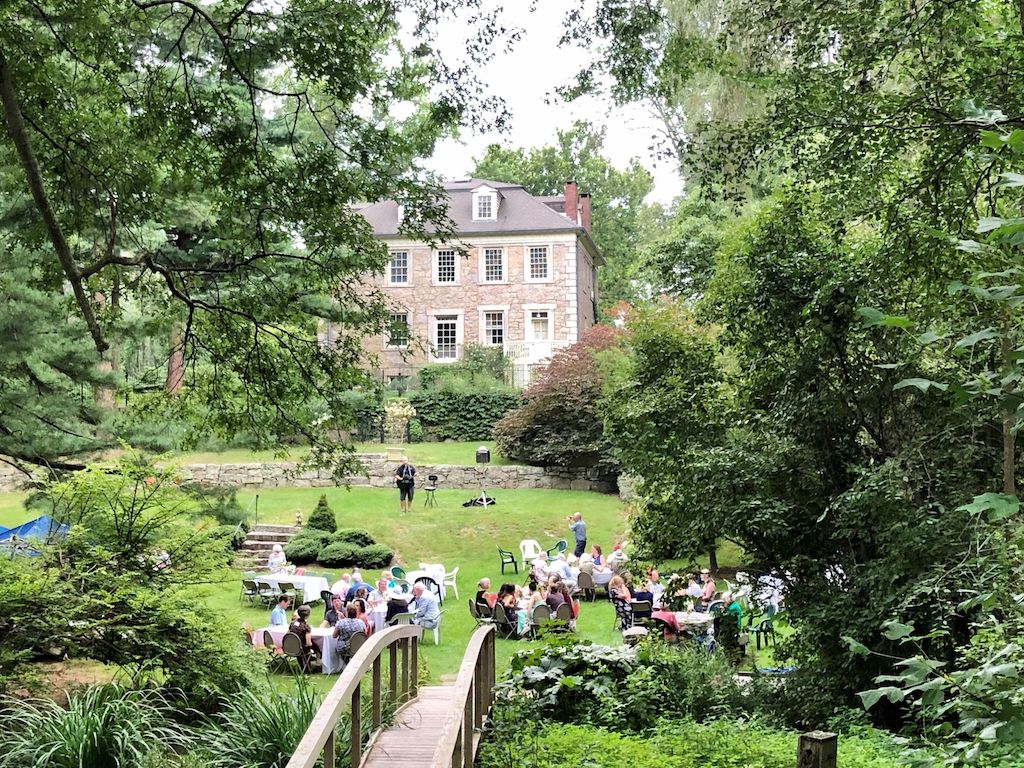 The Museum's beautiful grounds can accommodate small or large size tents on two sides of the building for events with larger capacity than the Museum's interior.
Use your own caterer or select one from our recommended list. A professional kitchen on the main floor of the Museum ensures your event will be efficient and flawless.
We can provide A/V equipment for an additional fee. A limited number of tables and chairs are included in the price of the rental. The Museum does not provide linens, dishes, utensils, or glassware. The renter's caterer will need to plan to supply all such items.