November 2, 2018 – February 24, 2019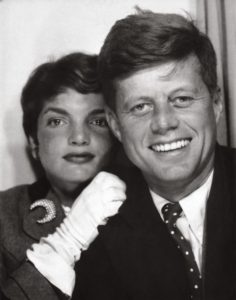 This exhibition commemorates the centennial of John F. Kennedy's birth with 77 photographs that celebrate the scope of his dynamic life and career. Kennedy's presidency coincided with the golden age of American photojournalism, and he was photographed more than any other president. American Visionary include iconic photographs as well as rarely seen images, covering Kennedy's first run for Congress, his 1953 marriage to Jacqueline Bouvier, the process of running for President in 1960, life in the White House and the major political issues of his Presidency, to his 1963 assassination in Dallas.
Organized and curated by Lawrence Schiller of Wiener Schiller Productions, the exhibition features images from the John F. Kennedy Presidential Library, the John F. Kennedy Library Foundation, Getty Images, private collections, and the Kennedy family archives. It is based on the new book JFK: A Vision for America, by Stephen Kennedy Smith and Douglas Brinkley.