October 8, 2022 – January 8, 2023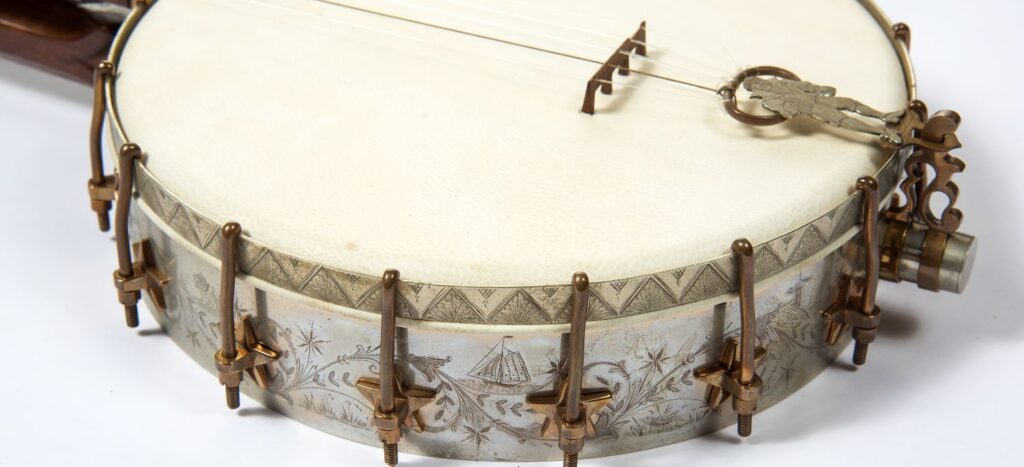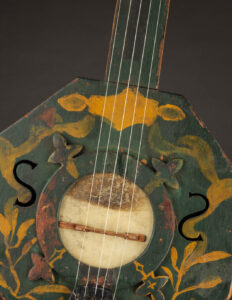 Featuring more than 50 banjos from an unparalleled private collection, this exhibition presents the compelling stories and surprising artistry of this often overlooked instrument and its music. An instrument with African predecessors and singular American roots, the banjo has played an important role in many musical genres, including minstrelsy, jazz, bluegrass, folk, and pop.
America's Instrument provides a fascinating look at how the banjo was deeply woven into the history, arts, and society of nineteenth century America, ultimately becoming a powerful cultural symbol embodying a complex story of transformation and transition.
The guest curator for the show is Darcy J. Kuronen, formerly the Pappalardo Curator of Musical Instruments at the Museum of Fine Arts in Boston.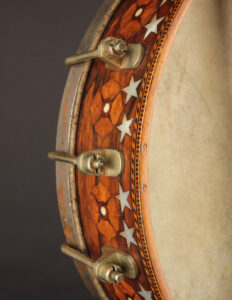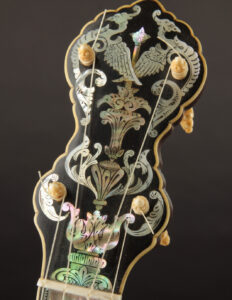 Left: Banjo, c. 1860s, made by Levi Brown, Baltimore, MD. Collection of James Bollman. One of five known examples. Right: Presentation Banjo, "Double Gryphon Electric" model, c. 1895. A.C. Fairbanks Company, Boston, MA. Serial #15406. Collection of James Bollman.