February 24 – May 26, 2024
Artist Beatrice Cuming (American 1903-1974) celebrated modernity in her dynamic depictions of urban life in the 1930s, '40s, and early '50s. Painting in a Precisionist mode, she merged elements of European modernism with American subject matter to explore and elevate regional industry and the built landscape.
Born in Brooklyn, New York, Beatrice Cuming studied art in New York and Paris before moving to New London, Connecticut in 1934. She depicted New London's streets, docks, and railroads, as well as industrial and maritime sites, subjects she described in 1937 as "obviously beautiful, powerful, dramatic, [and] exciting. They stir my imagination." Cuming was part of the WPA Federal Art Project in the 1930s, and she received commissions from General Dynamics Electric Boat and Standard Oil in the 1940s.
Cuming's varied depictions of industry, landscape, and urban life invite us to reflect on history, regional identity, and progress. With over 40 paintings and works on paper, this exhibition explores the vision of an important and under-recognized Connecticut woman artist working in an era of tremendous change.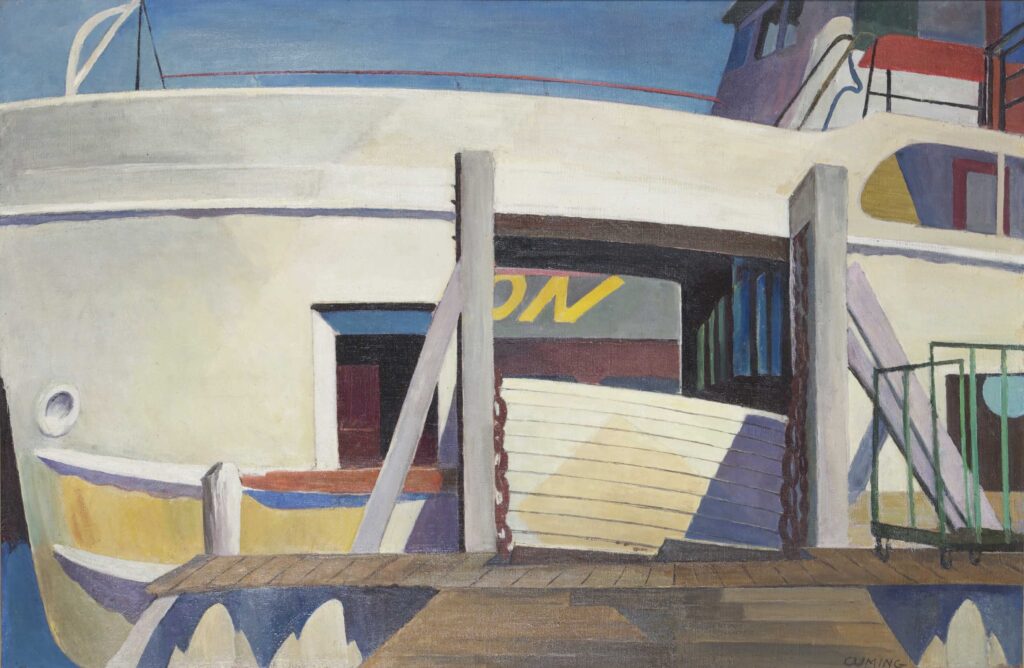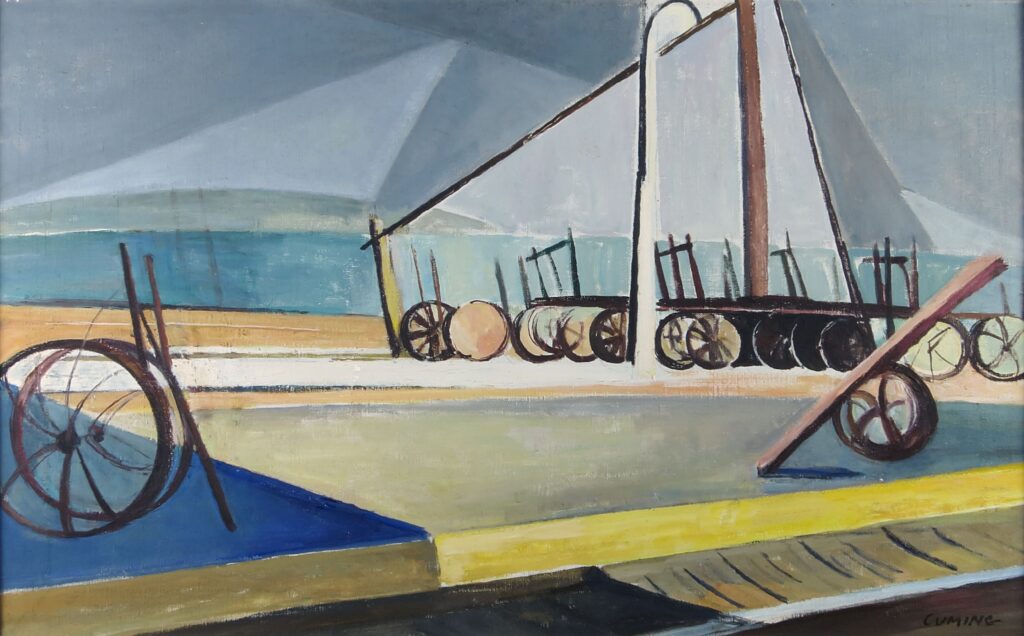 Top: Beatrice Cuming, Impact of White, ca. 1951, oil on canvas, 1968.107. Bottom: Beatrice Cuming, Wheels, 20th century, oil on canvas, 2009.12.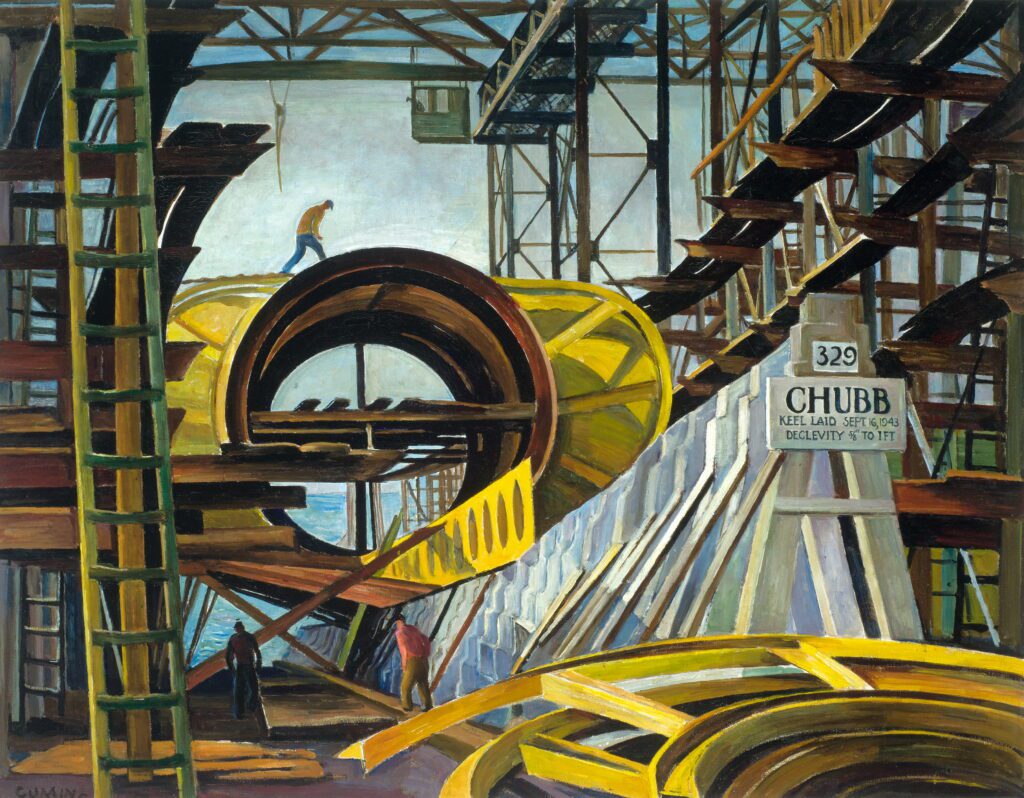 Beatrice Cuming, Chubb, 1944, oil on canvas. Gift of General Dynamics Electric Boat Division, 1994.2.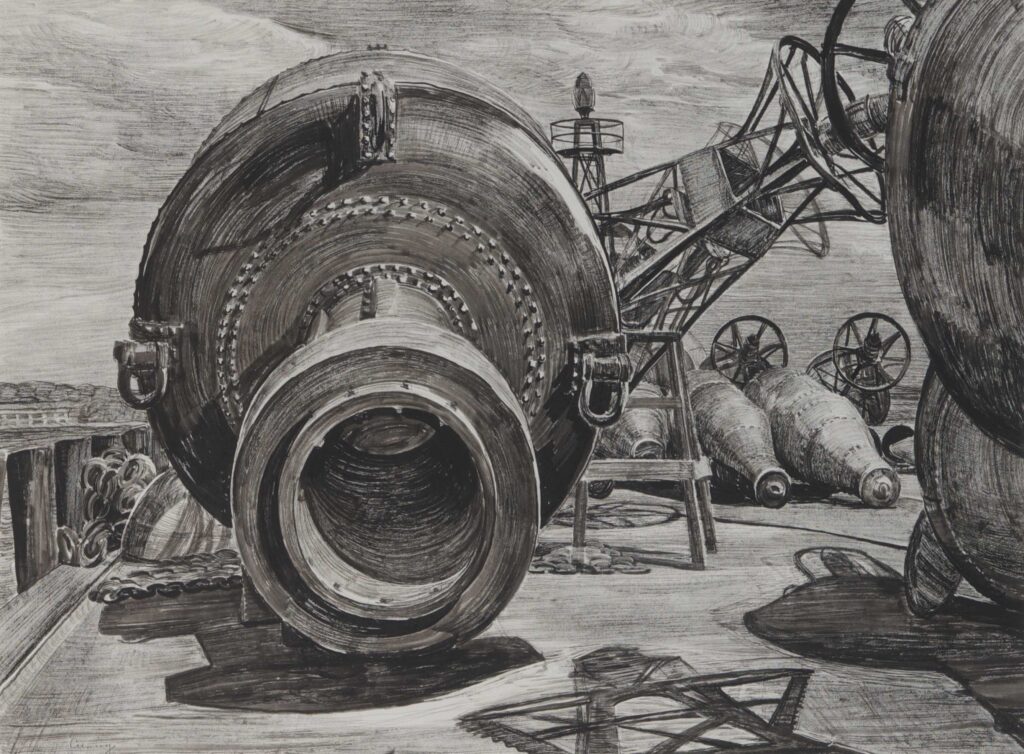 Beatrice Cuming, Buoys on the Dock, pen and ink on scratchboard, 1942.140.