August 26 – December 3, 2023 
Artist Jac Lahav works with immersive vining sculptures and abstract painting that intertwine the themes of fostering and the nurturing power of plants. Through vibrant blue installations that envelop and beguile, Lahav encourages viewers to explore the complex layers of human connection and growth.
Lahav's foster series consists of over forty abstract paintings on velvet. Reminiscent of gems, each painting represents a phone call the artist has received about a child in need during their last two years as a licensed foster parent.
Capturing the raw essence of their experience as a foster parent, each canvas serves as a poignant testimony, delving into the conceptual intricacies of familial bonds and the profound impact of nurturing love. 
Complementing these captivating artworks is an expansive branching installation taking root throughout the Hazlewood gallery, inviting visitors to immerse themselves in the transformative power of nature's embrace. 
Lahav's artistic vision intertwines multiple realms, shedding light on the interconnectedness of human relationships, the surface quality of painting, and the resilience found in the natural world.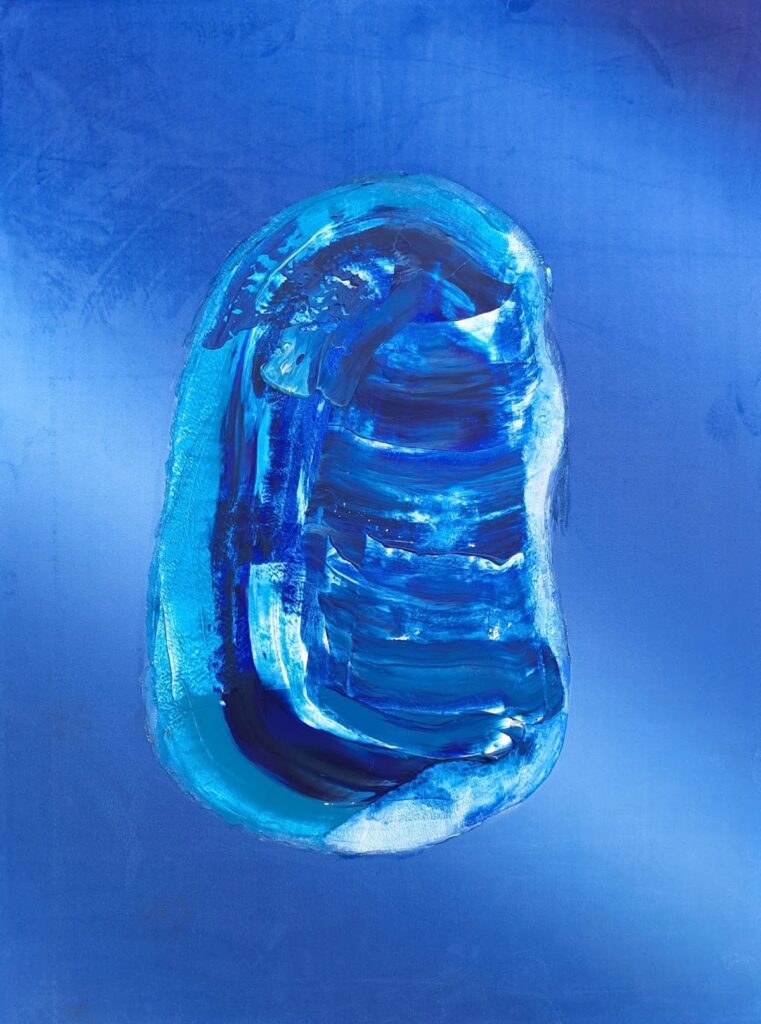 Jac Lahav, 10/10/2021 (#9) – Foster Painting, 2021, 24" x 32", Acrylic and Flashe on Printed Velvet.
In conjunction with the exhibition, we will be collecting comfort items to donate to
Bags of Hope CT
. This non-profit organization aims to provide monogrammed and filled duffle bags to every child in the Connecticut Foster Care system.
As visitors stop by the Museum to view this special exhibition, we invite them to help us contribute to the Bags of Hope mission. Below is the list of requested new/unused items for this collection:
coloring books
coloring materials (colored pencils, markers, crayons)
children's books
small toys or stuffed animals
reusable water bottles
If you prefer to donate through the Bags of Hope CT Amazon Wishlist please email
[email protected]
to receive the link.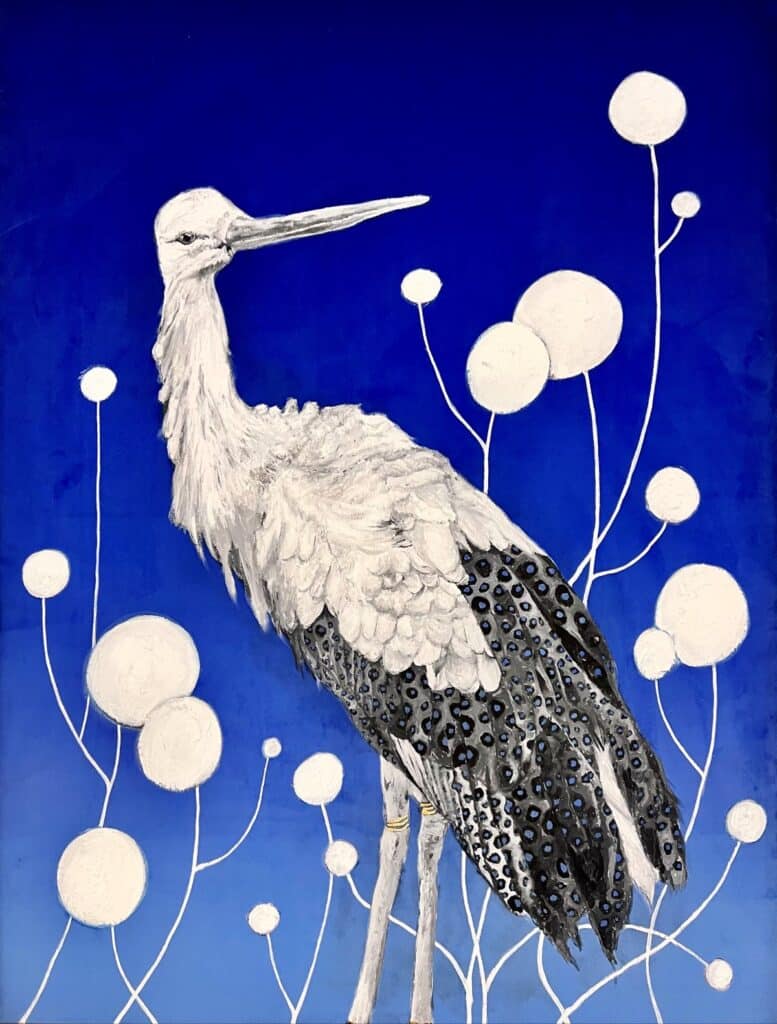 Jac Lahav, Long Legged Fairy Tale, 2022, 24" x 32", Acrylic, Flashe, and 24k Gold Leaf on Printed Velvet.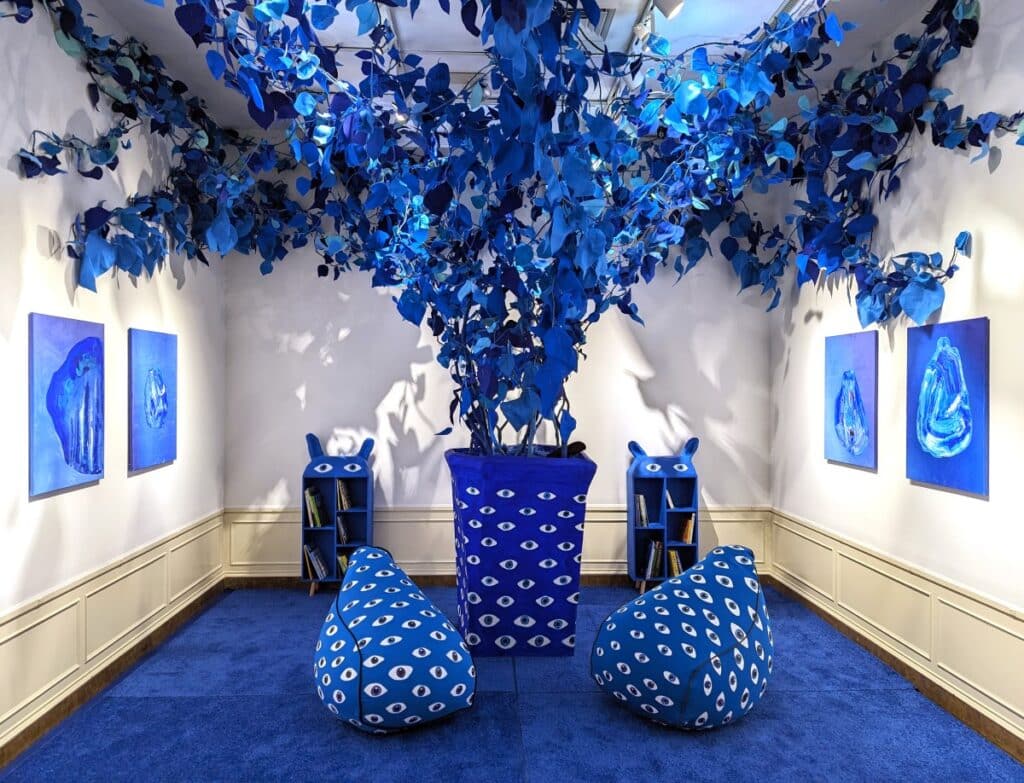 Lounge, Installation View. Photo Courtesy the Artist.
Jac Lahav, Conditions of Change #1, 2023, 72" x 72", Acrylic, Flashe, and 24k Gold Leaf on Canvas.
August 25 • 5 – 7 PM
Members free / Non-members $10
RSVP to 860.443.2545 or email us.