October 21, 2023 – January 21, 2024
At the Lyman Allyn, our collection is always growing. This exhibition features a selection of art acquired since 2020, works that help fill gaps in our holdings and add to areas of existing strength in the Lyman Allyn's collection. Most recent acquisitions are gifts from generous donors within the community, with limited purchases utilizing funds from past and present donors.
Recent efforts to expand diversity, representation, and inclusion in all aspects of the museum's work have resulted in the addition of art by African American artists. Gifts and purchases also reflect the museum's efforts to add more art by women and by artists from a variety of backgrounds and ethnicities.
Building on our strong collection of American art from New London and the region, recent gifts of 18th and 19th century furniture and decorative arts reflect the talents and interests of New London and Connecticut makers and patrons. Our Louis Comfort Tiffany in New London gallery has also spurred the donation of objects produced by Tiffany & Company and Tiffany Studios.
Modern and Contemporary art—an ever-shifting category—represents another area of growth for the museum's collection. Recent gifts reflect the work of a range of contemporary artists, including many based in Connecticut.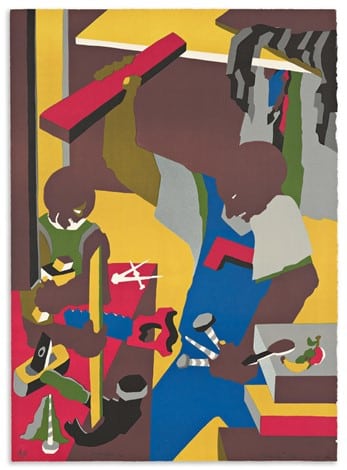 Jacob Lawrence, Builders Three, 1991, color lithograph, 30 x 21 3/4 inches. Artist's proof, printed by the Brandywine Workshop, Philadelphia. Museum purchase, 2023.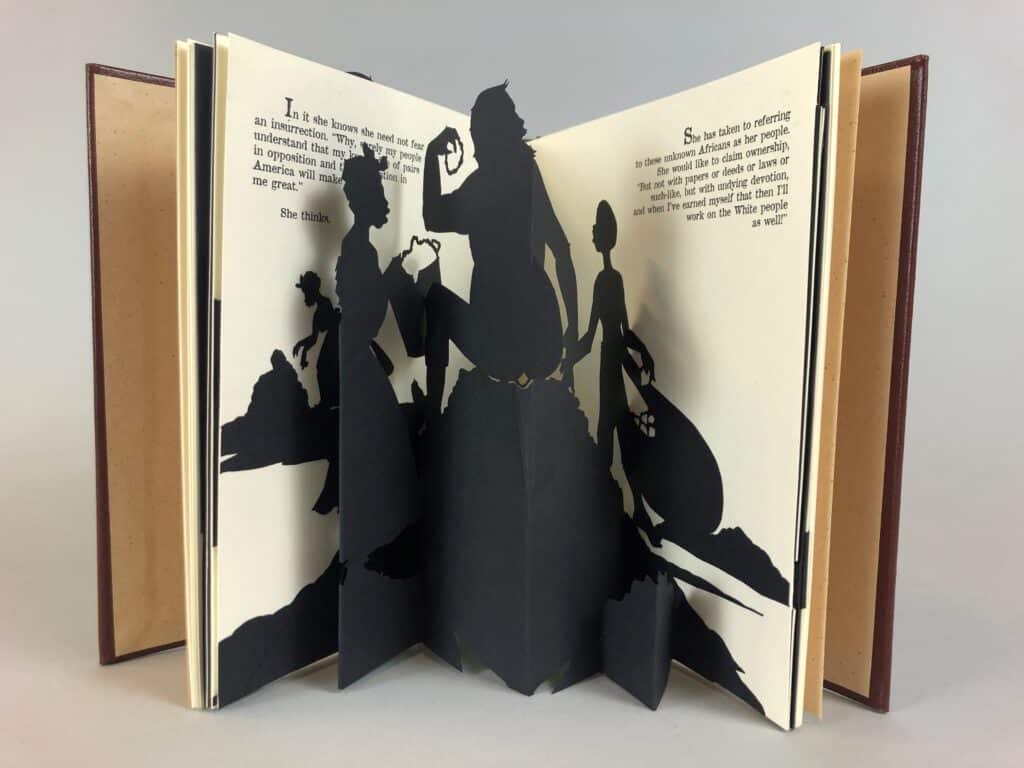 Kara Walker, Freedom, A Fable, 1997. Artist book. 9 3/8 × 8 3/8 inches. Published by the Peter Norton Family Foundation. Gift of George Waterman III, 2021.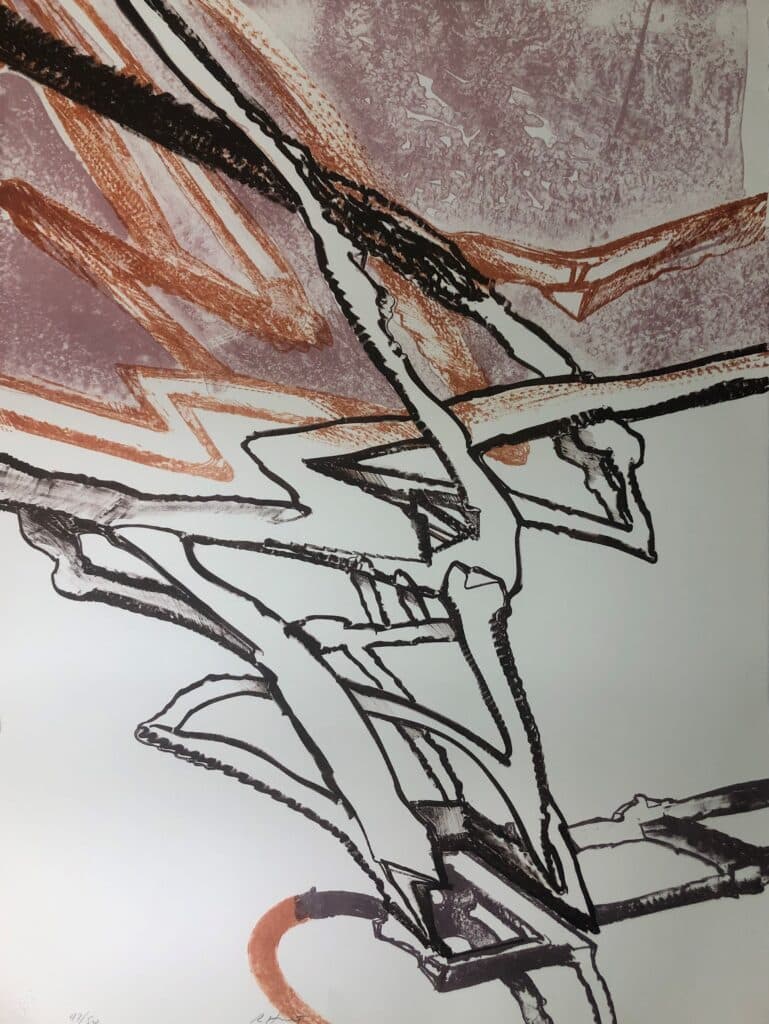 Richard Hunt, Untitled, 1980, color lithograph, 30 x 22 inches. Gift of C. Betty and Kerry Davis, 2022.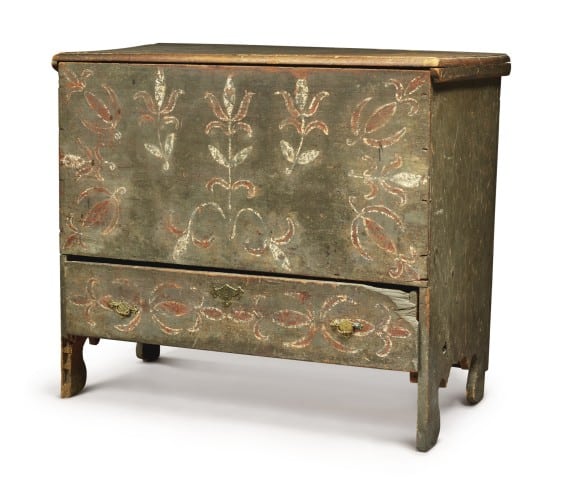 Connecticut paint-decorated pine chest with drawer, likely from Milford, CT, ca. 1740-50. 33 1/8 inches x 38 ¼ inches x 19 ¼ inches. Gift of Anne H. and Frederick Vogel III, 2022.