June 17 – October 8, 2017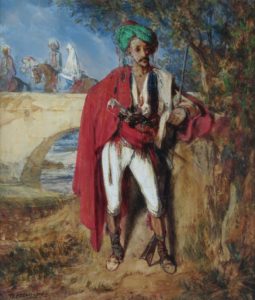 Featuring European and American master drawings, First Impressions showcases seldom seen treasures from the Lyman Allyn's permanent collection. The exhibit includes drawings and watercolors from the 15th through the early 20th century by German, Dutch, Italian, French, British, and American masters. Many were acquired in the 1930's by the museum's first director Winslow Ames, who was a venerable drawings scholar. While some of these are finished works of art, others are preliminary sketches for paintings, revealing the detailed working methods of artists such as Jean Auguste Dominique Ingres and Edgar Degas.
First Impressions began as an offsite exhibition as part of the 2017 Master Drawings New York art fair. The museum now offers local audiences the opportunity to see an expanded showing of master drawings—those works of art displayed in New York, as well as many more that could not travel due to space constraints and the fragility of the objects.