February 18 – May 21, 2017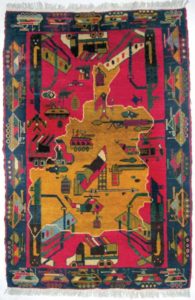 From Combat to Carpet: The Art of Afghan War Rugs presents the most distinct collection of Afghan war rugs in the world. It is an important exhibition that brings to the Lyman Allyn Art Museum large and small-scale contemporary weavings from Afghanistan. These compelling examples of contemporary craft—traditionally made by women artists and sold in Kabul, Herat, Mazar-i Sharif, and in the bazaars of Pakistani cities Peshawar and Islamabad—reflect the country's war-ridden history. These rugs feature world maps, political portraits, cityscapes, Soviet and Unites States armaments and weapons, tanks, helicopters, and antiaircraft missile launchers. The mostly female weavers of these rugs update historic precedents to create modern and iconic references in their work. The most recent rugs depict events following the tragedies of September 11, 2001 and the subsequent U.S. military invasion.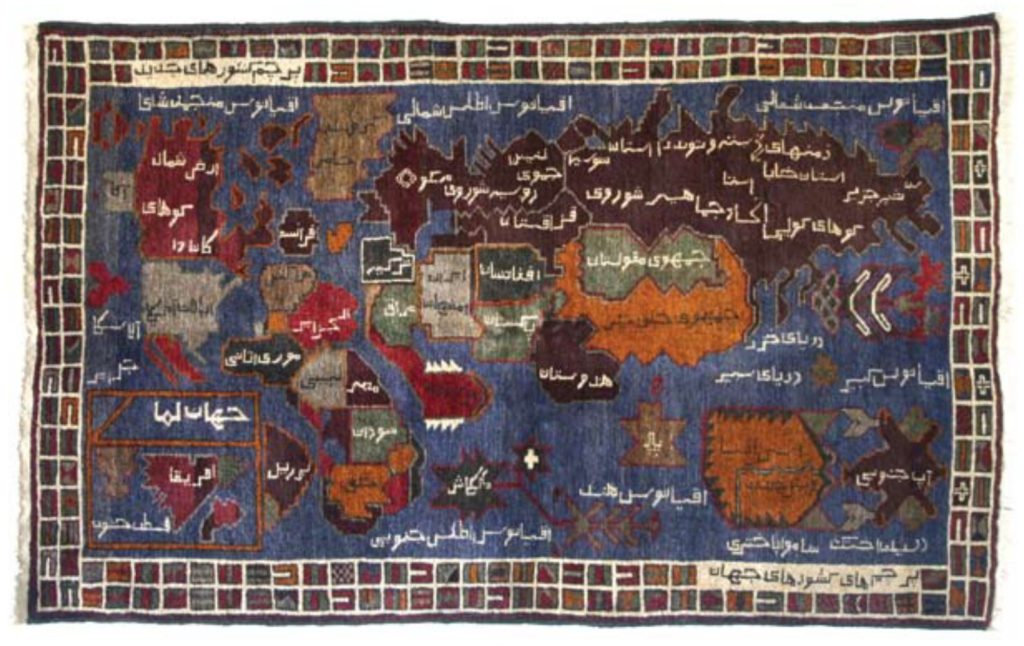 Curated by Enrico Mascelloni and Annemarie Sawkins, PhD.