September 2- October 20, 2017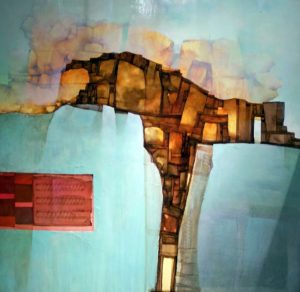 Each of the works presented in this exhibition has particular meanings and feelings embedded. Their narrative is linked to situations that occurred around the time these pieces were mere thoughts and had yet to be executed.
In the creative process of making his art, Guido Garaycochea returns to his obsession with the concept of power and how to translate it to a visual language. He is inspired from the invisible and brutal physical energy that created mountains and moved tectonic plates, to Michel Foucault's philosophies about how humans create and control societal power.
How we understand the fabric of power and its repercussions depends on the individual.  In Guido Garaycochea's work freedom is presented as a utopia where life is an intricate creation of chances.