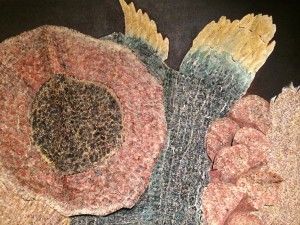 June 14, 2014 – January 5, 2015
"The central subject of my work is the natural world and its relationship to the human condition. Why are we here? What are we doing?"
–-Jan Beekman
Perhaps best known for his monumental Portrait of Nelson Mandela (1996), which hangs in the United Nations headquarters in New York, Jan Beekman also creates stunning nature paintings. Born in Belgium, Beekman has lived and worked in the United States for many years and in rural Connecticut since 1997, the year he became an American citizen. The works in this exhibition reveal the artist's deep immersion in the natural phenomena of his immediate environment, the woodlands of Southeastern Connecticut.  His paintings evoke a sense of wonder as viewers, too, become absorbed in the subtle textures, graceful shapes, and vibrant colors of the natural world. Yet they also make us aware of the bio-diversity and delicate balance of our natural ecology, raising questions about the consequences of our manipulation and pollution of our precious natural resources.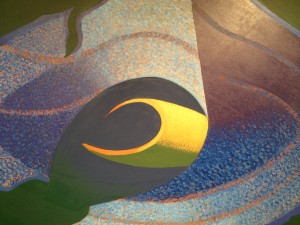 Programming for the show will include talks on contemporary nature painting and the ecology of woodlands Connecticut, as well as sketching trips to the Connecticut College arboretum and summer camp sessions on ecological themes.  Stay tuned for more information!
Visit our YouTube channel to watch a video that captures the essence of Jan Beekman's work! Created by local artist/media producer, Drew Wilson.