FOR IMMEDIATE RELEASE
January 17, 2017
Lyman Allyn Art Museum
Press Contact: Rebecca Marsie, Communications Associate
860.443.2545 x112 / [email protected]
THE LYMAN ALLYN ART MUSEUM SHOWCASES PHOTOGRAPHY BY PETER DAITCH
Landscapes, Abstracts & Urban Scenes
New London – The Lyman Allyn Art Museum is proud to announce the opening of Peter Daitch – Photographs: Landscapes, Abstracts & Urban Scenes, on view from January 21 through April 2, 2017.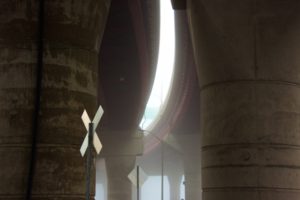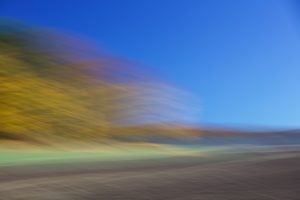 Left to right: New Haven 4, 12/11/15; Tiffany Farm 1, Lyme CT, 11/8/16.
Peter Daitch – Photographs: Landscapes, Abstracts & Urban Scenes, the latest exhibit in Lyman Allyn's Near :: New contemporary series, features a selection of images primarily captured in New England and the mountains of Colorado. By dividing the exhibition into three segments – Landscapes, Abstracts, and Urban Scenes –  Daitch' s hope is to emphasize, that while the subject matter differs, every moment offers an opportunity to pause, reflect and experience the instant more deeply.
The large-scale photographs in this highly distilled exhibition range in form from abstract, to impressionistic and traditional imagery. Regardless of the subject matter, Daitch's intention is to simplify what is before him to its most natural elements of light, color and composition. Daitch explores his subject in an immediate dialogue facilitated by digital imaging. He uses the camera itself to capture his vision of the natural world. His photographs are materializations deliberately captured and without pixel manipulation or pretense. Through the camera lens, he seeks to capture something of the essence of an image, a scene, a moment as he perceives it, and to share the feeling and inner resonance of that instance with the viewer.
"Previously steeped in the complexities of film and time-honored camera techniques, Peter Daitch is obviously now a master of digital imaging as well," said Sam Quigley, Director of the Lyman Allyn Art Museum. "His expert eye and engaging empathy for his subjects draw us into a world that is familiar yet newly presented in fascinating moments. These abstract and artfully rendered photographs inspire us to view our surroundings with new appreciation and humility, and to open ourselves to alternate perceptions of the world around us."
For Peter Daitch, photography is a dance between the images the world is presenting and the vision of the artist behind the camera. It is the balance, between what he perceives through the lens, and who he is as an artist that allows him to create his work. With the selection of local subject matter, Daitch reminds us to pause and find a different perspective through which we might realize a deeper appreciation of the beauty that is right here in our backyards, every day.
The opening reception will be on Saturday, January 21st from 5:00 – 7:00pm. Museum members are free and non-members are $10. Please RSVP to 860.443.2545 ext. 129.
For more information or to request images, please contact Rebecca Marsie at 860.443.2545, ext. 112 or at [email protected].
About the Artist
Peter is a native New Englander, and since receiving his BFA in photography from the University of Bridgeport, has pursued many interests in yachting, business and philanthropy. In recent years he has found a renewed passion for photography with his work now focusing on unique abstracts and expressionistic landscapes taken from nature and the colorful world around us.
Living in Lyme, Connecticut with his family for over 20 years, many of his photographs were inspired and created in the Connecticut River Valley known for its natural beauty and light. Through his portfolio is not limited to Connecticut, as is seen from his body of work that includes images from Brazil, the Bahamas, Colorado and New England.
About the Lyman Allyn Art Museum
The Lyman Allyn Art Museum welcomes visitors from New London, southeastern Connecticut and all over the world. Established in 1926 by a gift from Harriet Allyn in memory of her seafaring father, the Museum opened the doors of its beautiful neo-classical building surrounded by 11 acres of green space in 1932. Today it presents a number of changing exhibitions each year and houses a fascinating collection of over 17,000 objects from ancient times to the present; artworks from Africa, Asia, the Americas and Europe, with particularly strong collections of American paintings, decorative arts and Victorian toys and doll houses.
The museum is located at 625 Williams Street, New London, Connecticut, exit 83 off I-95. The museum is open Tuesday through Saturday, 10:00 am – 5:00 pm, Sundays 1:00 – 5:00 pm; closed Mondays and major holidays. For more information call 860.443.2545, ext. 129 or visit us on Facebook or the web at: www.lymanallyn.org.