November 21, 2020 – January 24, 2021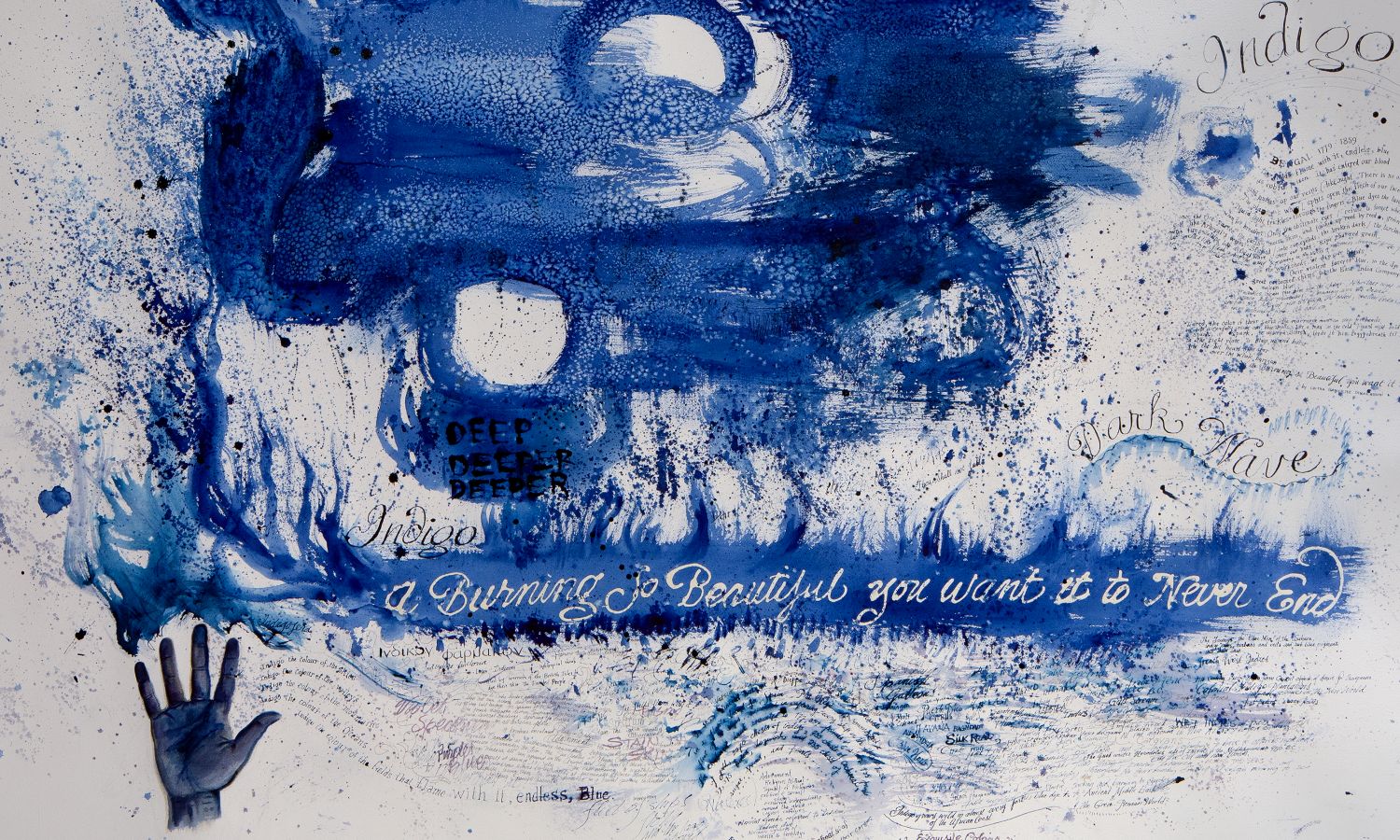 Melissa Barbieri, Indigo,2019, 44- 1/2″ x 73-1/2″, watercolor, India ink and sea salt on cold pressed paper.
This exhibition showcases the work of Connecticut artist Melissa Barbieri, highlighting a recent series of her large-scale works on paper. These calligraphic and diagrammatic works are transcribed visions that combine text, symbols, words, and imagery. Using watercolor, India ink, and aquarelle wash, this series of paintings was influenced by ancient scrolls, codices, hide and ledger paintings, and recorded in an uninterrupted flow of thought-stream consciousness. They explore the dichotomy and duality of the ocean and the desert as mirrors connecting them to one another while bringing the unconscious to the conscious realm.
Born in Fairfield, CT, Barbieri paints out of her studio in Essex in the Connecticut River Valley. She studied classical painting in the Italian Renaissance manner with Frank Covino before attending the Ringling College of Art and Design.
Her work is fueled by her life-long fascination of both the vast romantic desert of the West and the dark power of the deep sea. Employing comparative mythology, symbolism, and archetypes, she explores how these elements are interwoven in ancient, classical, and modern culture and reside in our psyche today.
In the press:
New England Magazine: 10 events to visit in Connecticut this winter
The Day: Inspired by the Southwest: Artist Melissa Barbieri, of Essex, is melding memories, dreams and archetypes
Explore the Gallery