May 29 – August 22, 2021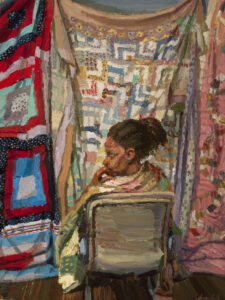 The traveling exhibition Memories & Inspiration: The Kerry and C. Betty Davis Collection of African American Art presents 62 selected works from a body of art amassed over 35 years by an ordinary working-class couple. Often choosing artworks over material items and other creature comforts, Kerry, a retired mailman, and Betty, a former television news producer, have opted instead to live with drawings, paintings, prints, and sculpture as their principal luxuries.
Their collection includes works by Radcliffe Bailey, Romare Bearden, Beverly Buchanan, Elizabeth Catlett, Ernest T. Crichlow, Sam Gilliam, Loïs Mailou Jones, Jacob Lawrence, Gordon Parks, Alma Thomas, and Charles White. While their stated intention to "preserve cultural memories and provide their community with a source of inspiration" are goals shared by most art enthusiasts, Kerry and Betty do not search exclusively for well-known and/or documented artists, keeping in mind "the importance of gathering and preserving a spectrum of approaches to the black image in order to console the psyche and contribute to a more authentic articulation of the self." To this end, the Davises continue to be students of the visual arts through visits to galleries and museums and through their voracious reading of exhibition catalogues, artist monographs, books, and online data about artists, art genres, mediums, and history.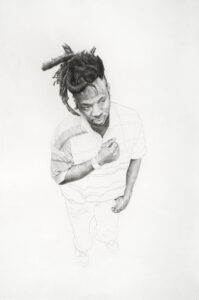 The Davis Collection has evolved considerably over the years, as its owners went from sifting through entries posted on various auction sites to visiting artists in their studios, dropping by galleries, trading with other collectors, going to estate sales, and receiving artworks from artists as gifts. The result is an eclectic gathering of pieces crossing different mediums, subjects, and styles by a group of artists of the African Diaspora who—in terms of training, experience, and expression—are singularly diverse but unified in their use of cultural and historical narratives. As their collection has grown, so has the Davises' storehouse of memories of discovering new works of art, building friendships with artists, and conversing with museum professionals and other collectors in their home. They have also continued to expose their collection to family, friends, and church members who, while receptive to the fine arts, are unlikely to visit such local institutions as the High Museum of Art in Atlanta—prompting the artist Leon Nathaniel Hicks to refer to their residence as "a museum in a home."
Memories & Inspiration: The Kerry and C. Betty Davis Collection of African American Art was organized and toured by International Arts & Artists, Washington, DC.

Virtual Exhibit Opening
Held on May 28, 2021

Virtual Lecture: Passionate Collectors For Our Time
Held on June 9, 2021

Virtual Lecture: A Discussion with Dr. Amalia Amaki & Kerry Davis
Held on July 14, 2021