January 13 – April 7, 2024
A visionary African American artist from New Haven, Connecticut, Norma Morgan (American, 1928–2017), approached landscape with a sense of awe and a reverence towards nature.
Her evocative prints and watercolors depict powerful and expressive landscapes filled with texture, atmosphere, and a focus on geology and rock formations. Inspired by the Romantic tradition and the history, literature, and art of the British Isles, Morgan spent several years in the United Kingdom rendering the wild beauty of its landscapes.
This scenery continued to inspire Morgan after her return to America. Based in New York City, Morgan worked episodically in the Catskills for many years, drawn to the region's beautiful forests and waterfalls and to the artists' colony in Woodstock, New York. The rich history of this area, which attracted the Hudson River School artists in the mid-19th century, also appealed to Morgan, who portrayed sites such as Kaaterskill Creek and Falls in her distinctive style.
Describing her creative process as a printmaker, Morgan noted, "I engrave from my sketches and my imagination. My work has always been a combination of both sources." Melding observation and imagination to create dynamic and resonant works of art, Morgan's vision was uniquely her own.
Her prints and watercolors often include small figures gazing out at expansive landscape views, stand-ins for the artist and viewer that invite us to vicariously inhabit these places. Figure studies and portraits of family and friends are posed against rocky backdrops. Vividly imagined forest figures and trolls appear to embody the character of the landscape itself. In several instances, Morgan also portrayed important Black historical figures such as Harriet Tubman and Sojourner Truth. Several recent exhibitions have helped to bring awareness of her art and accomplishments to new generations of museum visitors.
Celebrating the work of this Connecticut-born artist, the Lyman Allyn's Norma Morgan in Context presents Morgan's work alongside that of her teachers, colleagues, and other artistic influences. By exploring various threads of Morgan's work, this exhibition considers her dynamic and complex identity as a Black female landscape artist and printmaker working at home and abroad.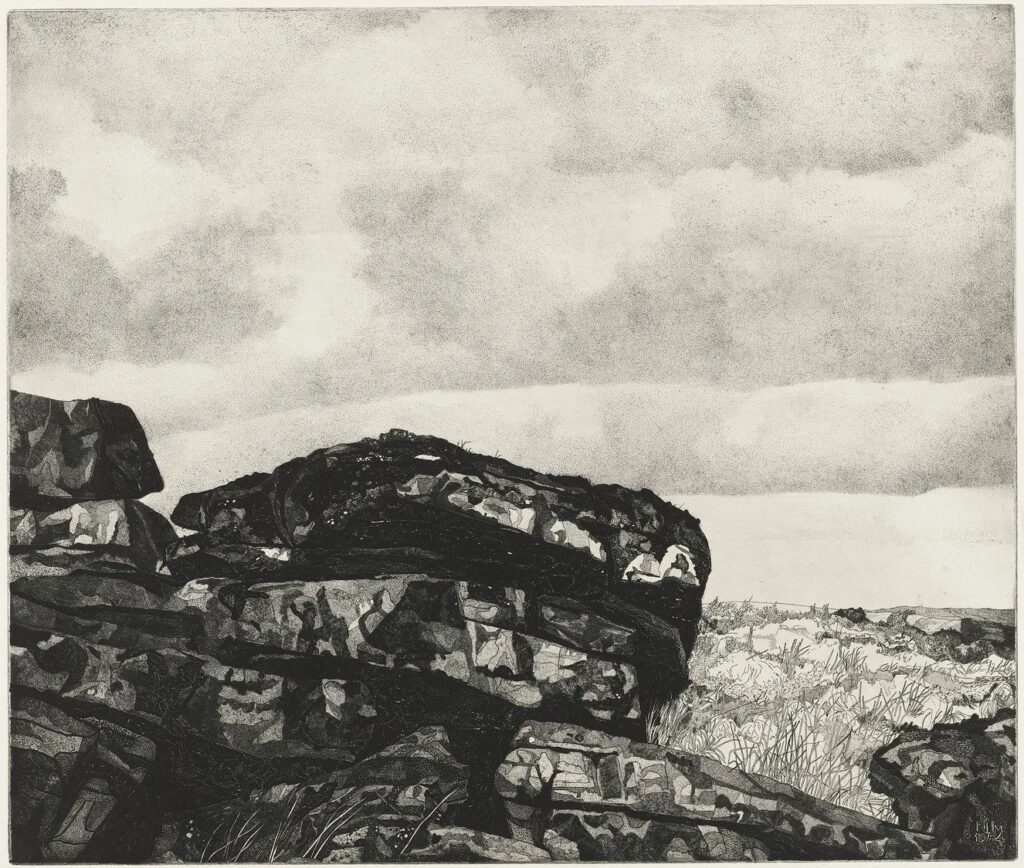 Norma Morgan, Granite Tor, 1954, engraving and aquatint on paper. The Michael K. and Marian E. Butler Collection.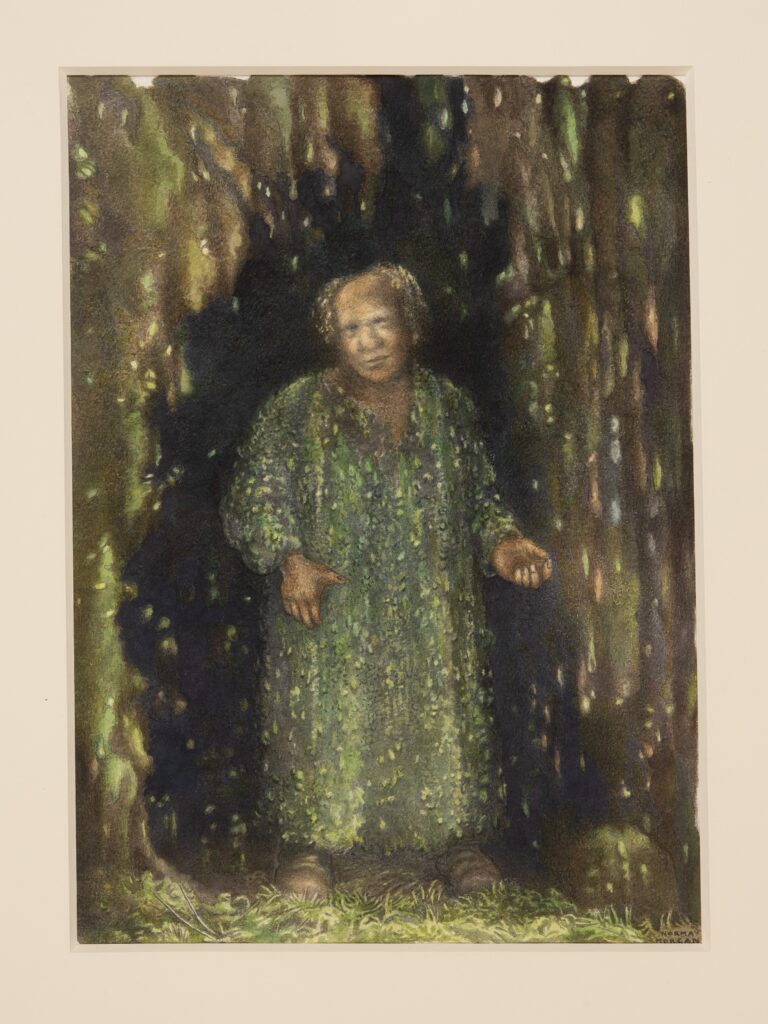 Norma Morgan, My Ancestor, 1992, watercolor on paper. Lyman Allyn Art Museum, gift of Kerry & C. Betty Davis, 2022.
Opening Reception
Friday, January 12
5 – 7 PM
Members: Free / Non-members: $10