May 21 – September 4, 2022
The historic waterfronts and picturesque landscapes of Mystic, Connecticut have long made it a destination for artists and visitors. Painter Charles H. Davis settled in Mystic in 1891 and was soon followed by other artists, forming a Mystic art colony in the early 20th century. This exhibition focuses on the art and artists of Mystic, Noank, Mason's Island, and Stonington, with over 60 varied landscapes dating from 1890 to 1950.
Picturing Mystic explores what makes this region so special, with art from the private collection of Jonathan C. Sproul and the Lyman Allyn Art Museum. Historic maps, photographs, and postcards contextualize the works on view, tracing how the village and the landscape have endured and changed over the last 130 years. Postcards and snapshots also reveal how artists were part of a broader visual culture of tourism in New England, helping to shape Mystic's identity as an iconic seaside destination.
"To one [person] New England means inland hills and river valleys; to another, the rocky shore and the beating sea; to yet another, the quieter coves of the sound. What has been written here is of a place that is all of these together, [Mystic], the quiet place where sound and ocean meet." [New England Magazine, An Illustrated Monthly, April, 1901]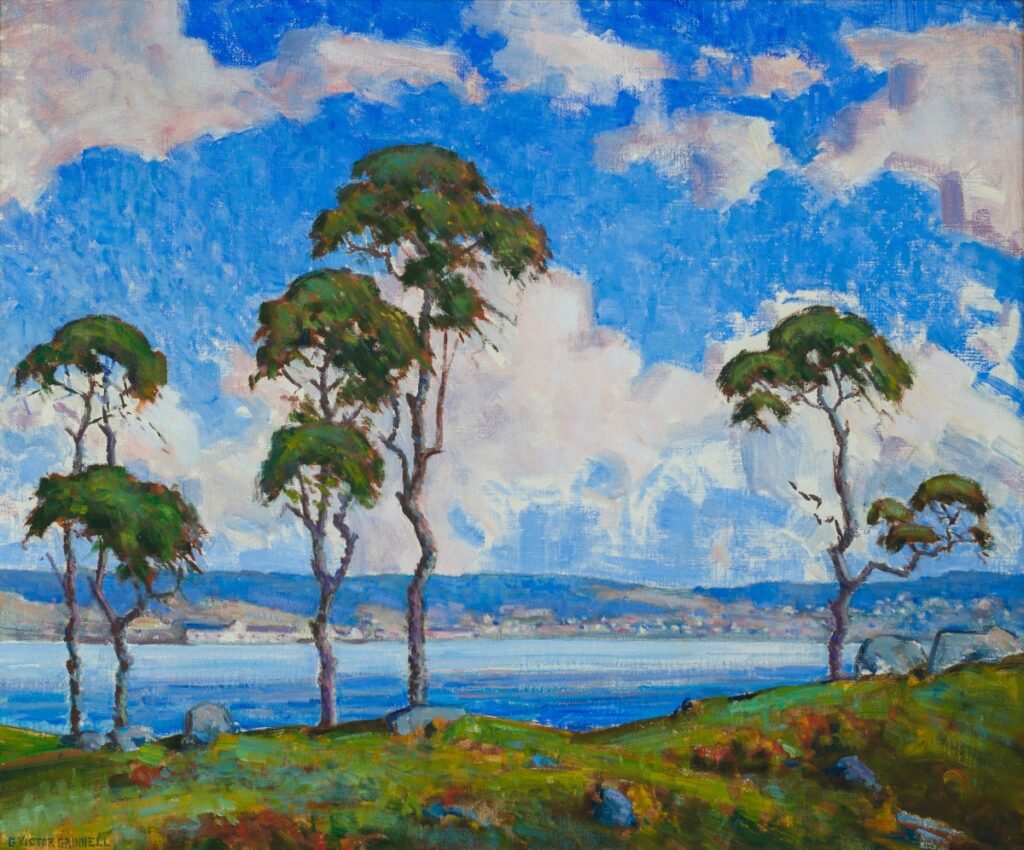 George Victor Grinnell, Down on Mason's Island, ca. 1930s, oil on canvas. Collection of Jonathan C. Sproul.