August 29 – November 1, 2020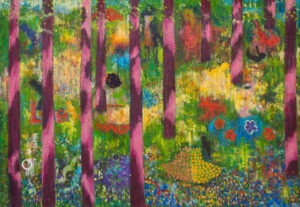 This exhibition showcases recent paintings that contain personal elements – from conceptual and literary interests to contemplative values and the whimsical and humorous.
"It is, after all, who I am. The stains remain," said Harvey, referencing the show's title, which is also the title of the book published to coincide with this exhibition. Stains Remain: Stories of becoming an artist in the 1960s, is available in print in the Lyman Allyn's gift shop and on Amazon Kindle.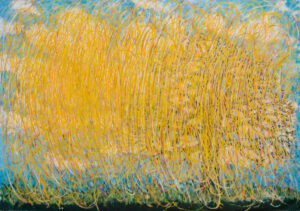 The exhibition will be on view in Glassenberg Gallery on the first floor as part of the Museum's Near :: New contemporary series. Harvey's work has been exhibited in numerous galleries and museums, including the Whitney Museum of American Art, the Museum of Modern Art and the Institute of Contemporary Art, Los Angeles (ICALA). He has shown in many countries and in such international exhibitions as the Pan Pacific Biennale and Documenta.