July 18 – October 18, 2020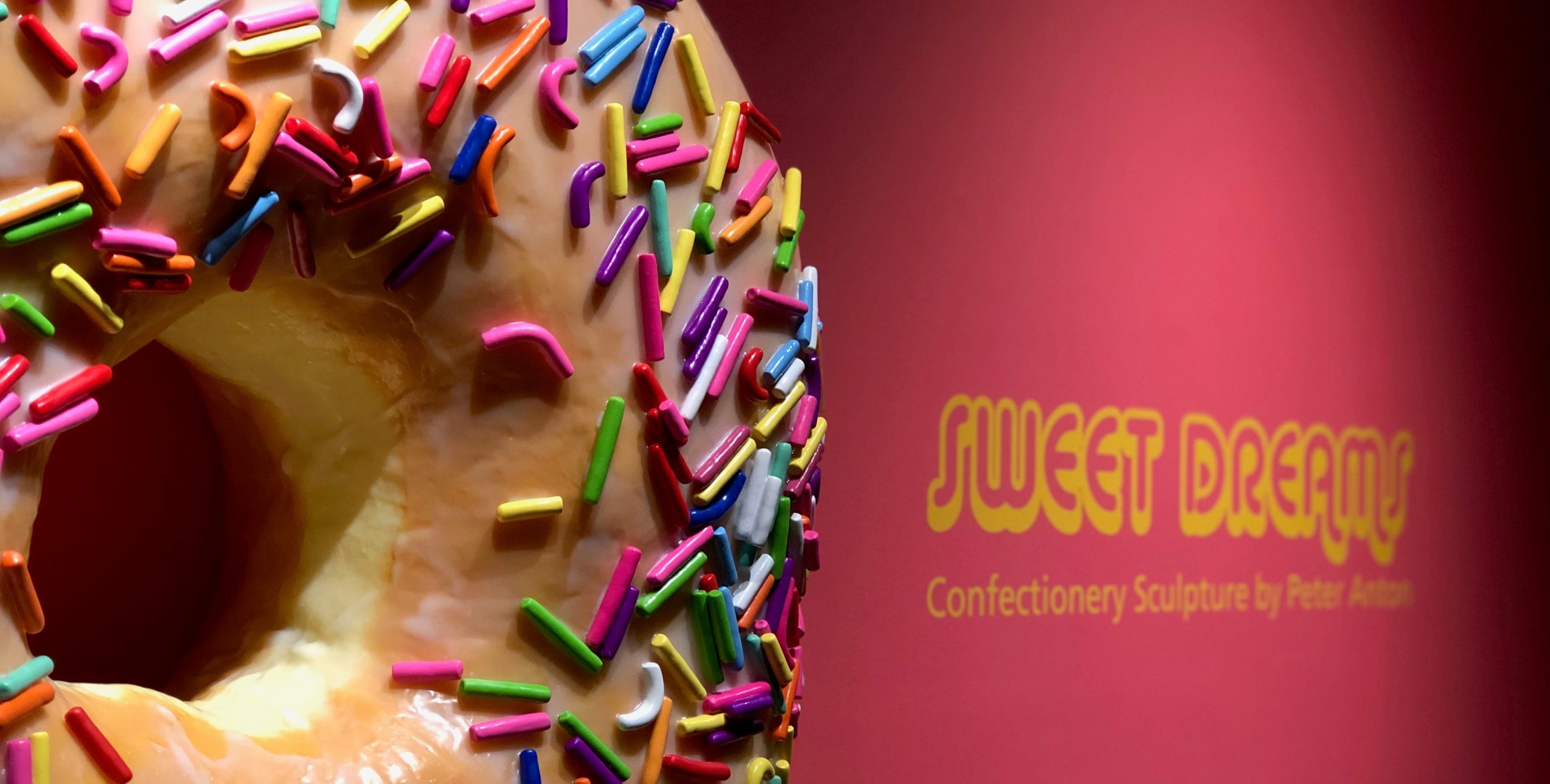 "I use my sculptures as a way to make people smile and to offer an escape from the regular pressures of daily life. I give them the opportunity to transform themselves to a world of imagination – to a fun and happy place, at least for a short while." – Peter Anton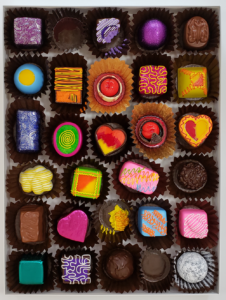 In this playful exhibition, viewers will be amazed by Peter Anton's oversized,  sculptures of sweets. The Connecticut-based Anton, who has been reproducing large-scale sweets in art since the 1990s, is interested in the range of meanings and emotions held by food and its appeal to the senses. Giant chocolates, melting ice-cream confections, and other treats reveal how the artist uses humor, scale, irony, and intensity to, as he states, "lure, charm, tease, disarm, and surprise" the viewer.
Spread out over three galleries, this delight-filled exhibition features hyperrealistic, mouth-watering creations. Sweet Dreams: Confectionery Sculpture showcases new pieces created specifically for the exhibition, along with some of Anton's most notable work. It offers a colorful and glorious array of festively decorated donuts with sprinkles, delectable ice cream cones and giant cakes on pedestals, along with other sweet treats, designed to entice food enthusiasts and confectionery aficionados alike.
Click here to view a virtual catalog of the exhibition. 
In the press:
CT Magazine: Things to do in Connecticut in July
CT Examiner: Peter Anton Opens Show of Outsized 'Confectionary Sculpture' at Lyman Allyn
Creative Boom: Hyperrealistic giant sculptures of doughnuts, sweets and cakes by Peter Anton will raise a smile
The Day: Sugar rush: Peter Anton's art turns Lyman Allyn into a candy land
Virtual Tour of the Galleries

This exhibition is generously supported in part by the Frank Loomis Palmer Fund, Bank of America, Trustee; the Department of Economic and Community Development, Office of the Arts; and an anonymous foundation.