June 10 – July 24, 2016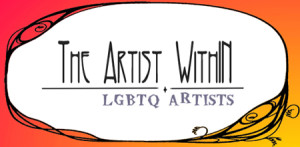 The Artist WithIN began when OutCT, our region's LGBTQ organization, asked OutCT board member and artist Amy Hannum to curate an art exhibit in celebration of Pride month. This June the Lyman Allyn Art Museum honors that tradition by inviting the exhibit to the Glassenberg Gallery.  The exhibit will feature artists identifying as Lesbian, Gay, Bisexual, Transgender/Transsexual, Queer/Questioning. OutCT supports our diverse population and seeks to promote this group of artists who are potentially marginalized by their sexual orientation or gender identity.
In the past the show has included a variety of media including oil, acrylic and encaustic paintings, sculpture and photography. The subject matter of the artwork may or may not pertain to LGBTQ issues or lifestyle.
There is an open call to artists for this exhibit, please click here for submission details.