February 10 – April 15, 2018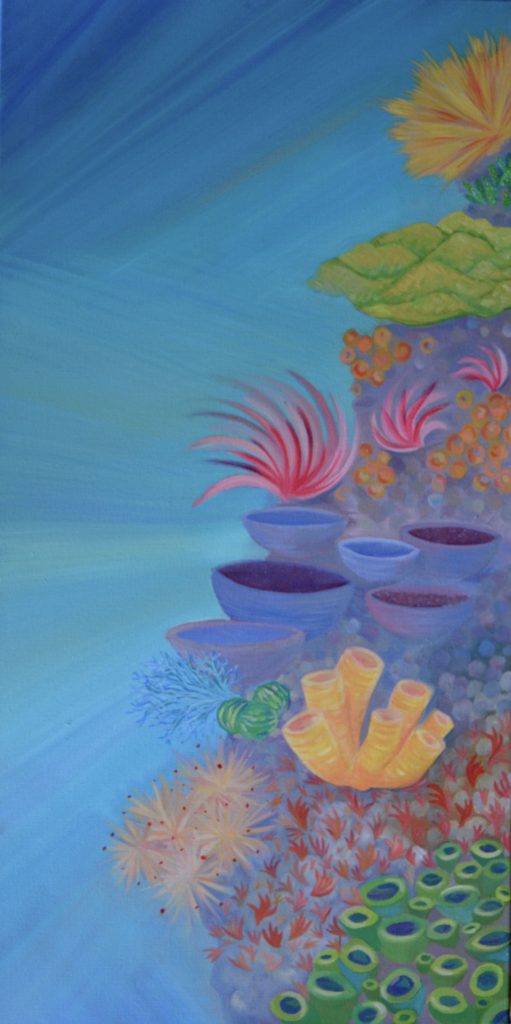 The Coral Reef Project is a mixed media exhibition with a unique sculptural installation that demonstrates the fragility of coral and its ecosystem. This exhibition, curated by Tekla Zweir, Chair of the Art Department at the Williams School in New London, CT, includes research into various species of coral. Included in the exhibition are studies of coral in oil on canvas, 50 individual coral sculptures in an installation to demonstrate a living coral reef, and plaster relief sculptures to represent bleached coral. The juxtaposition of the different sculptures will show the fragility of the reef. Also included are experimental encaustic paintings that utilize Tekla's underwater photographs of a coral reef that evoke a sense of looking through the water into various reefs. An actual aquarium with living coral from the Cradabel Coral Lab in New London will be showcased in the gallery as well.
The main objectives of this exhibition are to show the diversity of coral species; demonstrate the fragility of the coral reef; educate the public about coral and its habitat, show the connection of science to art; explain the importance of research in the artistic process; utilize art for environmental awareness; and inspire students to create art that fosters critical thinking.
Tekla has studied coral at the Mystic Aquarium, the Boston Museum of Science, and the Key West Aquarium, and has also visited three coral reefs at the John Pennekamp Coral Reef State Park in Key Largo, Florida. Her research there included taking photographs, making notes, sketching, and learning about different coral species.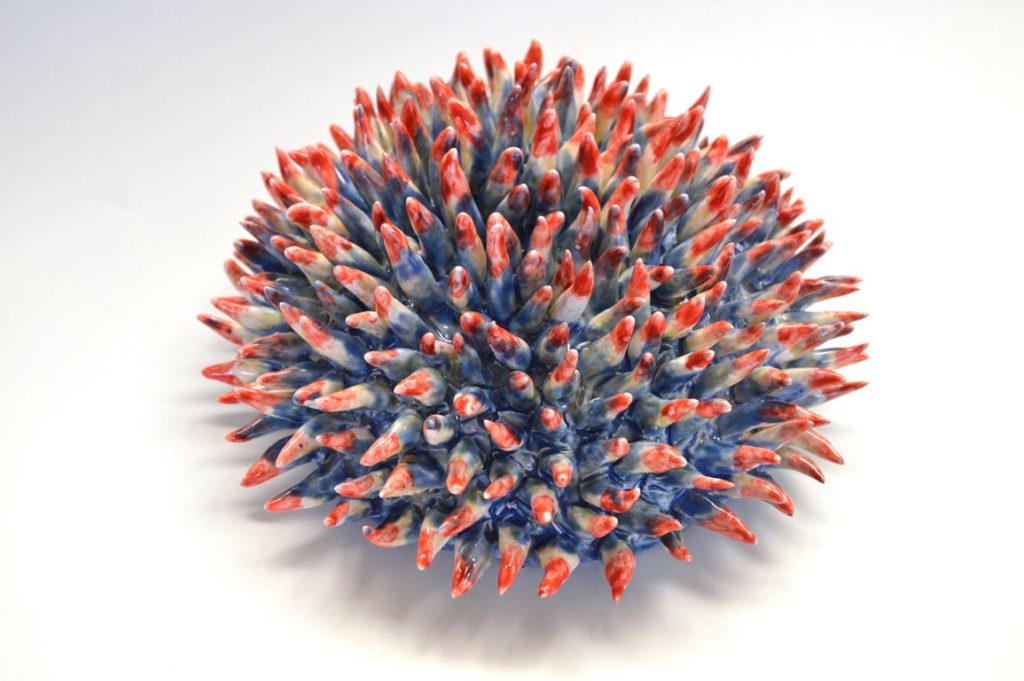 ---
About the Artist
Tekla Zweir earned a Bachelor of Fine Arts degree in sculpture in 1999 from Lyme Academy College of Fine Arts and a Master of Arts in Art Education in 2013 from Boston University. She is an artist and an educator who has taught studio art at The Williams School for sixteen years. She lives in Quaker Hill with her musician husband, Ben Kane, their children Cassius and Scarlet, and their two cats and a dog.