FOR IMMEDIATE RELEASE
November 5, 2015
Lyman Allyn Art Museum
Press Contact: Rebecca Marsie, Communications Associate
860.443.2545 x112 / [email protected]
THE LYMAN ALLYN ART MUSEUM PRESENTS CUED BY COLOR
Paintings and Mixed Media Work By Michael DesRosiers
New London – The Lyman Allyn Art Museum is proud to announce the opening of Cued By Color… Paintings and Mixed Media Work By Michael DesRosiers, on view at the Lyman Allyn Art Museum from November 14, 2015 through January 31, 2016.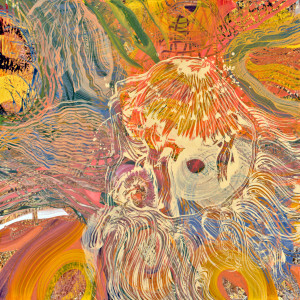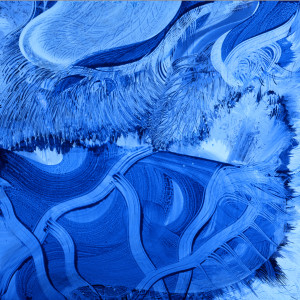 (Left to right: Unbleached Titanium Migration, 48 x 48 x 5½ inches. Polymer Paint on Cradled MDF 2013. Breaking Cobalt, 48 x 48 x 5½ inches. Polymer Paint on Cradled MDF, 2012.)
Cued By Color inaugurates Near :: New, an ongoing program designed to feature Contemporary art at the Lyman Allyn Art Museum. "Just as it is important to preserve and present the art of the past, showing the work of our time – by the artists among us – is a fundamental responsibility of a museum, and it is a role we relish, " said Sam Quigley, the Director of the Lyman Allyn. "Our region is fortunate to count among our neighbors many fine artists producing excellent work. It is a great pleasure to feature some of this treasure in the Glassenberg Gallery, here in the Lyman Allyn Art Museum."
Drawn from the artist's studio, Cued By Color, this color-rich exhibition celebrates the distinctive nature of his process-based aesthetic. Decades of material familiarity paired with innovative techniques are used by DesRosiers to probe the boundaries of the binary age, presenting a fresh take on the abstract idiom. Originating in color and executed over time, each work bespeaks the artist's personal philosophy. Regarding his work DesRosiers states, "At least for me, a painting is a recorded performance brimming with pentimenti of accumulated dialogue spoken in pigment".
For the next two and a half months, the Lyman Allyn is proud to show the work of Michael DesRosiers, a resident of Lyme, Connecticut. Over 20 richly colored paintings and mixed media works will be on view in the newly re-painted Glassenberg Gallery, presenting a fresh look at abstract painting and mixed media. The large paintings, (48 x 48 x 5 ½ inches) are of polymer paint on cradled MDF panel (medium-density fiberboard). The substrates are prepped with a material that is almost pure white and applied layer by thin layer to yield an extremely smooth and absorbent surface. Upon completion of this careful preparation, DesRosiers begins his creative process, a dialogue spoken in pigment, layering colors and textures to create a complexity of pattern, rhythm and chromatic alignments.
"My thoughts as a painter reside in the non-objective idiom commonly referred to as abstraction," said DesRosiers. "It is an artful address where my sensibility lives without the shelter of a traditional narrative or scaffold to support the act of painting. The source of my inspiration is not always apparent. I cannot find my painterly place of registration in terms of subject in the table still life, the terrestrial landscape defined by the eternal horizon line, or in the provocative face or figure of a human subject. Rather I work to create a highly personal art that doesn't aspire to reproduce what is seen directly in nature, but enacting instead a complexity of pattern and chromatic alignments, that at least for me, speak to a deep more resilient truth of material reality."
The combination of brilliant color and powerful energy will engage and immerse viewers in DesRosiers duet between his experience both in life and in the working methodologies of painting and the material properties of his work. An illustrated catalogue including a Director's essay will accompany the exhibition.
The opening reception will be on November 14th from 5:00 – 7:00pm. It is free and open to the public.
For more information or to request images, please contact Rebecca Marsie at 860.443.2545, ext. 112 or at [email protected].
About the Lyman Allyn Art Museum
The Lyman Allyn Art Museum welcomes visitors from New London, Southeastern Connecticut and all over the world. Established in 1926 by a gift from Harriet Allyn in memory of her seafaring father, the Museum opened the doors of its beautiful neo-classical building surrounded by 11 acres of green space in 1932. Today it presents a number of changing exhibitions each year and houses a fascinating collection of over 15,000 objects from ancient times to the present; artworks from Africa, Asia, the Americas and Europe, with particularly strong collections of American paintings, decorative arts and Victorian toys and doll houses.
The museum is located at 625 Williams Street, New London, Connecticut, exit 83 off I-95. The museum is open Tuesday through Saturday, 10:00 am – 5:00 pm, Sundays 1:00 – 5:00 pm; closed Mondays and major holidays. For more information call 860.443.2545, ext. 129 or visit us on Facebook or the web at: www.lymanallyn.org.