October 7, 2017 – April 1, 2018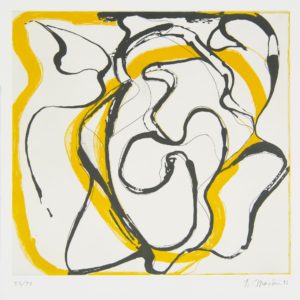 Focusing on modern and contemporary paintings, sculpture, prints, drawings, and photographs, this exhibit highlights key recent acquisitions to the Lyman Allyn's collection. Eclectic and varied, the show offers an overview of some of the subjects, styles, and concerns of artists working from the second half of the 20th century to the present.
The exhibit features a range of modern and contemporary artists, including Romare Bearden, Nan Goldin, David Hockney, Robert Rauschenberg, and Bruce Nauman, among others. The art on view offers a lens for considering issues of identity, race, gender, and politics, as well as formal artistic matters of line, color, process, and material. Most recent acquisitions were gifts to the museum from generous donors and supporters. By sharing their art with us, the objects shift from a domestic realm to a public one, where the art will be seen and appreciated anew by a wide range of visitors.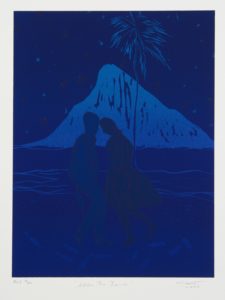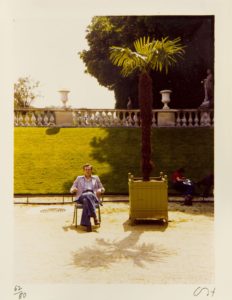 Left: Chris Ofili, After The Dance (from The Rivington Place Portfolio), Silkscreen on Somerset Velvet paper, 2006. Gift of Anthony and Elizabeth Enders, 2015.10.50 © Chris Ofili, Courtesy the artist and InIVA, London; Photo credit: R. J. Phil
Right: David Hockney, Jean in the Luxembourg Gardens, June 1974,1976, chromogenic print. Gift of Anthony and Elizabeth Enders, 2016.1.2 © David Hockney, courtesy of the artist; Photo credit: R. J. Phil.