February 13 – April 18, 2021
Extended through May 16, 2021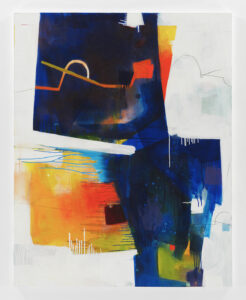 Xanda McCagg's abstract paintings are investigations of the human condition, on both a global and an intimate level. Observing frameworks of behavior in relation to larger happenings—poverty, war, systems of control and understanding, religion and mythology—she explores shifting relationships, both subtle and vast. Through line, form and compositional effect, McCagg comments on the dichotomies that define and shape our lives.
Xanda McCagg's paintings have been shown in both individual and selected group exhibitions in New York, Connecticut, Florida, Massachusetts, and internationally in Paris France, and Budapest, Hungary. Along with a BFA in Art Education from Boston University she has completed Fellowship and residencies at C.A.M.A.C Marnay Sur Seine, France, The American Academy Rome, Italy, Visiting Artists and Scholars Program, The Contemporary Artists Center, North Adams MA, and Vermont Studio Center, Johnson VT.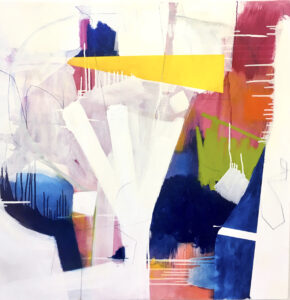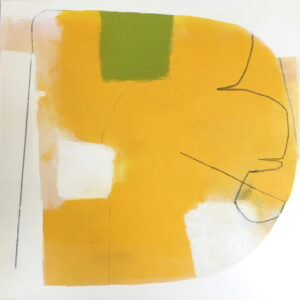 Left: Xanda McCagg, Dialogue, oil and graphite on canvas; Right: Xanda McCagg, Between, oil and graphite on canvas.
Artist Talk

Virtual Exhibit Opening
Held on February 12, 2021