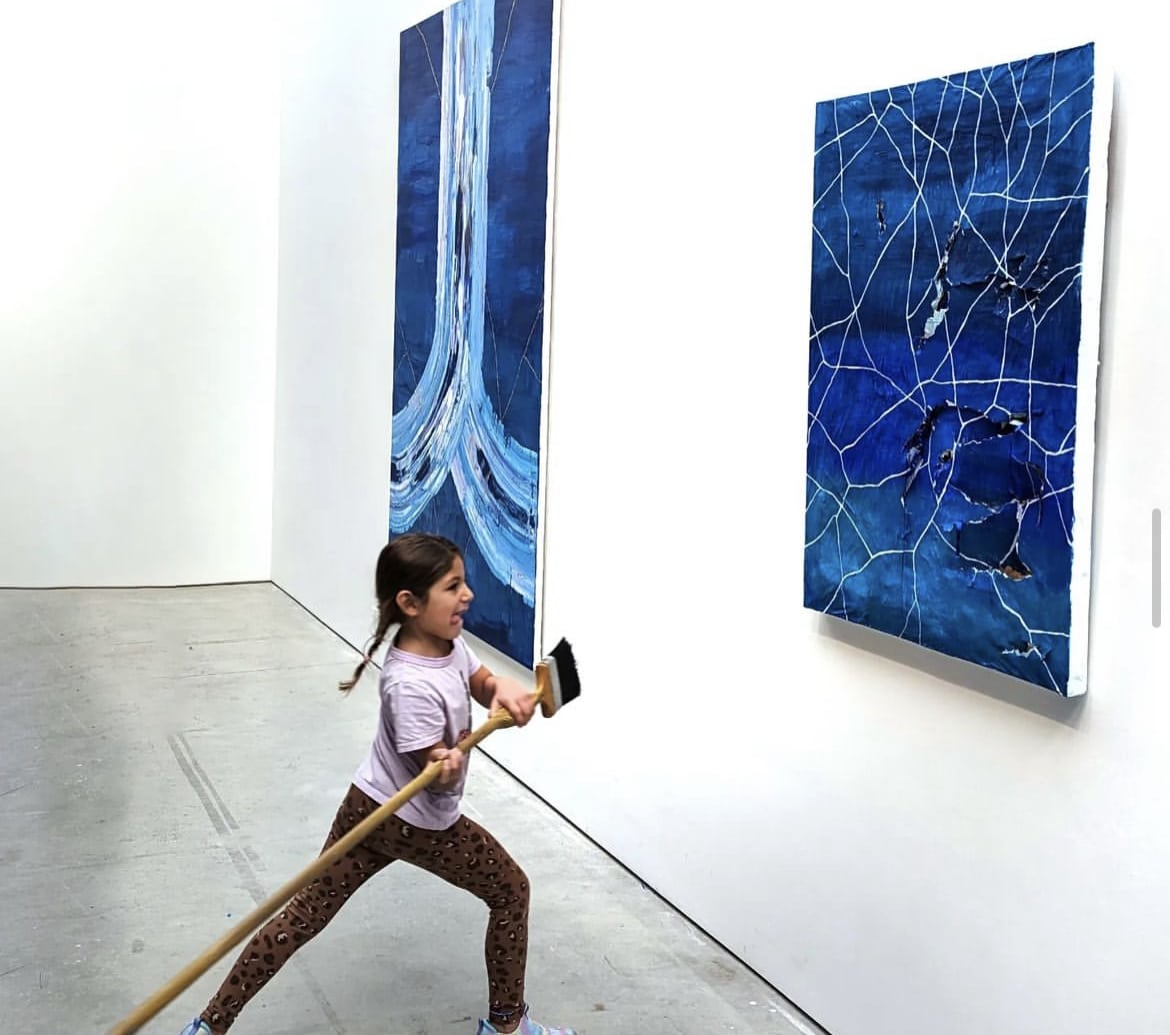 Kids Smash Art with Jac Lahav
This event is led by Jac Lahav, feature artist of Blue Seeds: Reflections on Foster Care on view in our second floor galleries.
One of the exhibition's sculptures is secretly a sleeper artwork filled with candy inside! As part of the Museum's Free First Saturday event, Jac will ask kids to smash open the artwork – in the tradition of piñata, pignata, and general artwork iconoclasm – turning our traditional notion of art appreciation on its head.
Pre-registration is required with a limited capacity. Please register to [email protected] or call 860-443-2545 ext. 2129.
Please note: photography will occur at this event.
Image from Saffron Thief @ Sugarlift Gallery 2023.