FOR IMMEDIATE RELEASE
May 7, 2015
Lyman Allyn Art Museum
Press Contact: Rebecca Marsie, Communications Coordinator
860.443.2545 x112 / [email protected]
LYMAN ALLYN ART MUSEUM PRESENTS STUDENT ART EXHIBITION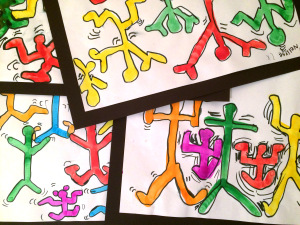 New London – The Lyman Allyn Art Museum is proud to present a special exhibition by the students of the Nathan Hale Arts Magnet School. In recent years, the Lyman Allyn has set aside a spot in its exhibition schedule, providing Nathan Hale students with an opportunity to display their artwork in a museum. The exhibit opens on Saturday, May 9 and remains on view through Sunday, June 7, 2015.
Students, parents, teachers, families, and art enthusiasts of all ages are invited to explore artwork created by students, grades K-5.  Two-and three-dimensional artworks, in a variety of media, are included in the exhibit.  A visual delight, this exhibit showcases student talent, creativity, and critical thinking.
Thanks to Jeffrey Wolfson, Nathan Hale Arts Teacher, Katherine Fioravanti, District Arts Supervisor, and Leslie Johnson, HOTS School Master Teaching Artist, who all contributed to developing the Nathan Hale students to their fullest artistic and academic potential. Come see the great artwork they've done! The Lyman Allyn Art Museum is always free to New London residents.
Check the museum website at www.lymanallyn.org and our Facebook page for updates.
For more information or images, please contact Rebecca Marsie at 860.443.2545 x112 or at [email protected].
About the Lyman Allyn Art Museum
The Lyman Allyn Art Museum welcomes about 25,000 visitors annually from New London, Southeastern Connecticut and all over the world. Established in 1926 by a gift from Harriet Allyn in memory of her seafaring father, the Museum opened the doors of its beautiful neo-classical building surrounded by 11 acres of green space in 1932. Today it presents a number of changing exhibitions each year and houses a fascinating collection of over 15,000 objects from ancient times to the present; artworks from Africa, Asia, the Americas and Europe, with particularly strong collections of American paintings, decorative arts and Victorian toys and doll houses.
The museum is located at 625 Williams Street, New London, Connecticut, exit 83 off I-95. The museum is open Tuesday through Saturday, 10:00 am – 5:00 pm, Sundays 1:00 – 5:00 pm; closed Mondays and major holidays. For more information call 860.443.2545, ext. 129 or visit us on Facebook or the web at: www.lymanallyn.org.